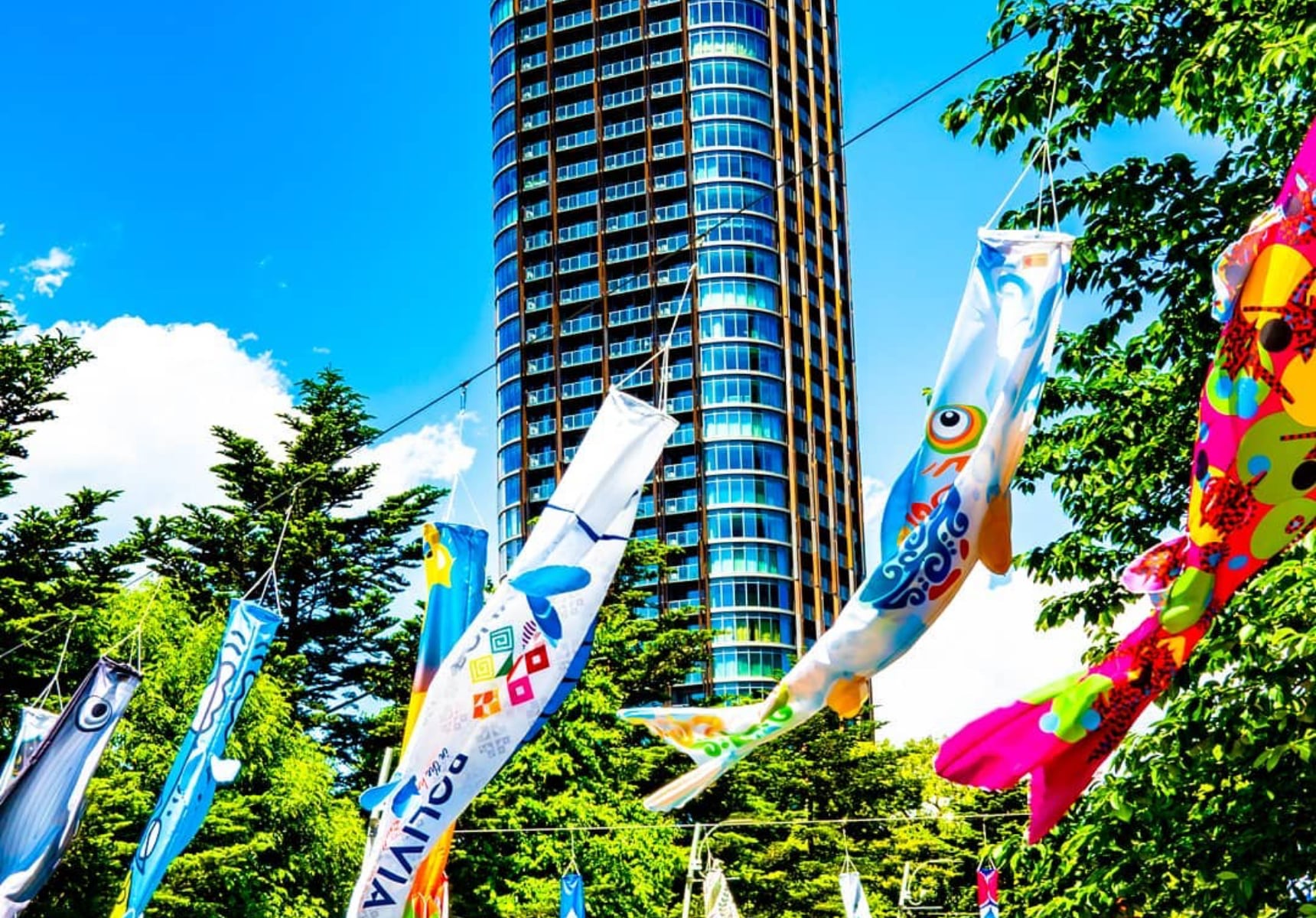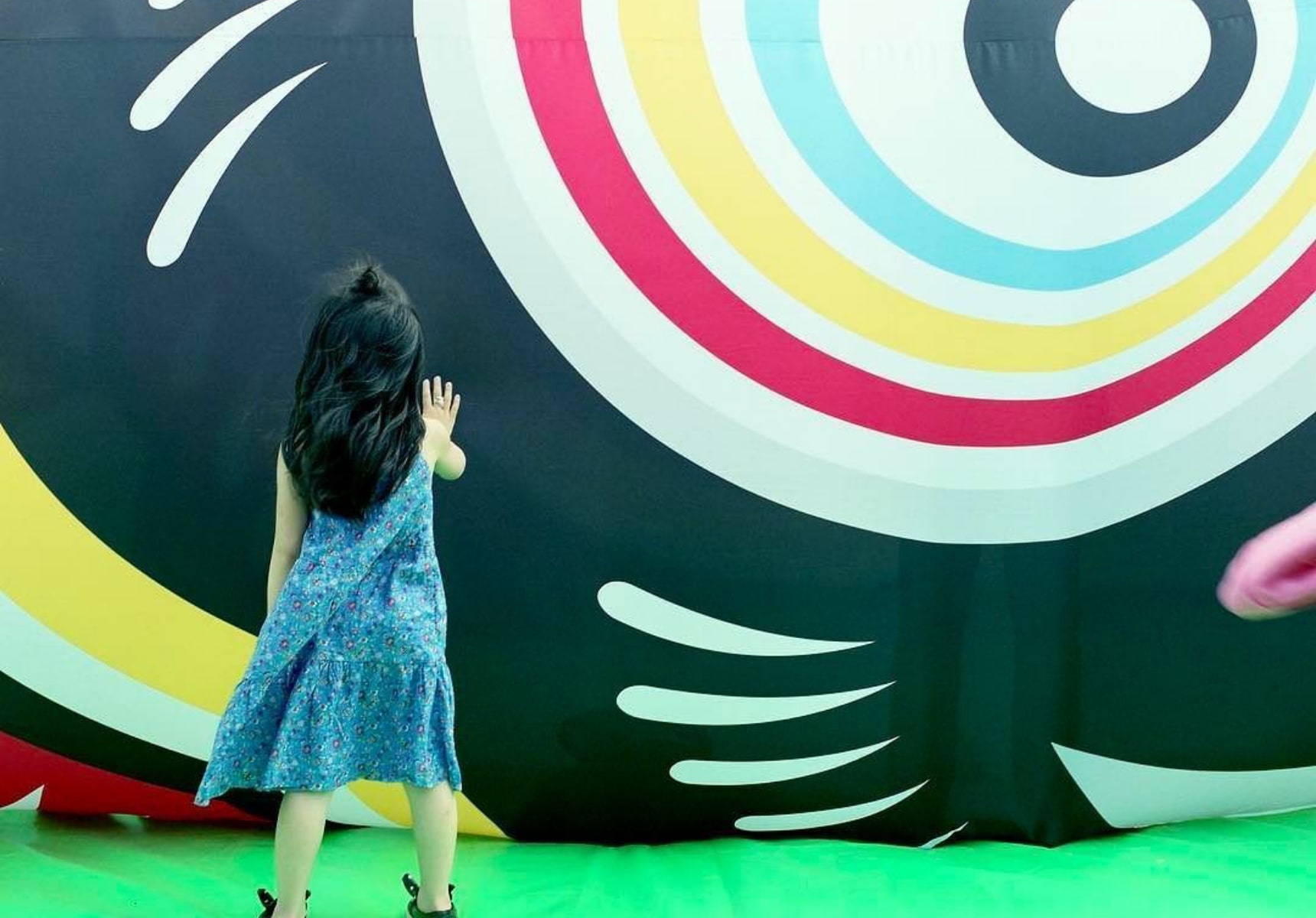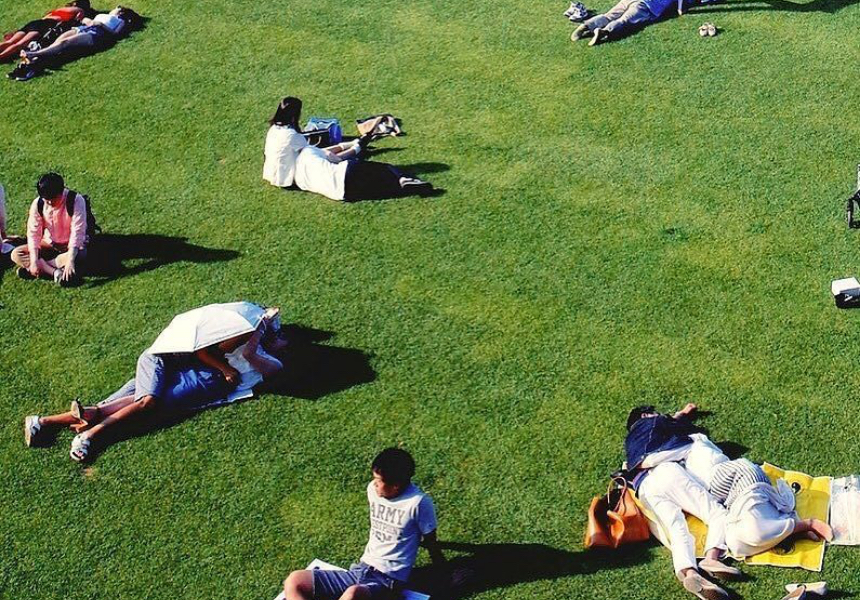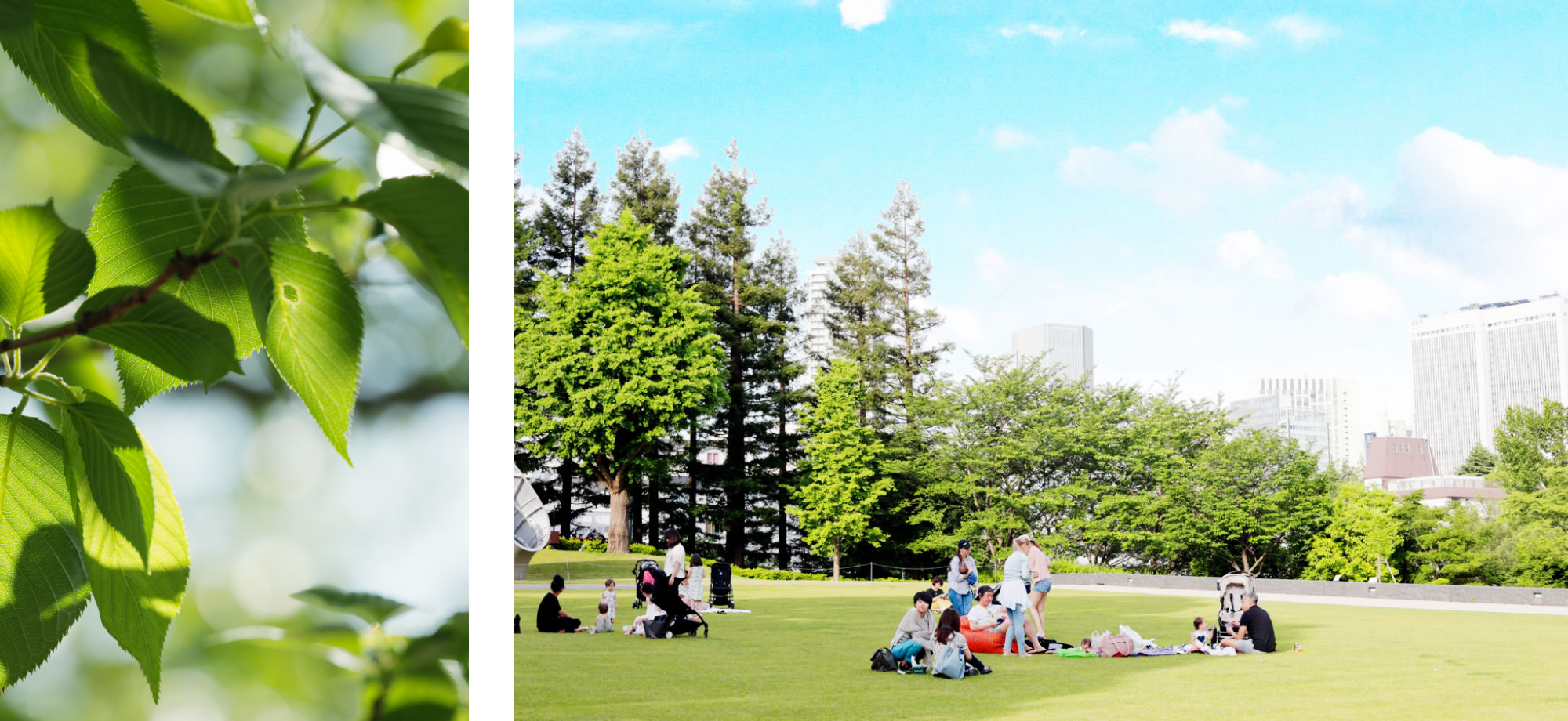 A refreshing breeze blows through the city as the green increases and the blue sky stretches away above.
Yoga on a relaxing field.
Colorful picnic sheets.
An outdoor movie in a comfortable night breeze.
Walk through a Koinobori.
Enjoy an exquisite moment in the middle of the city.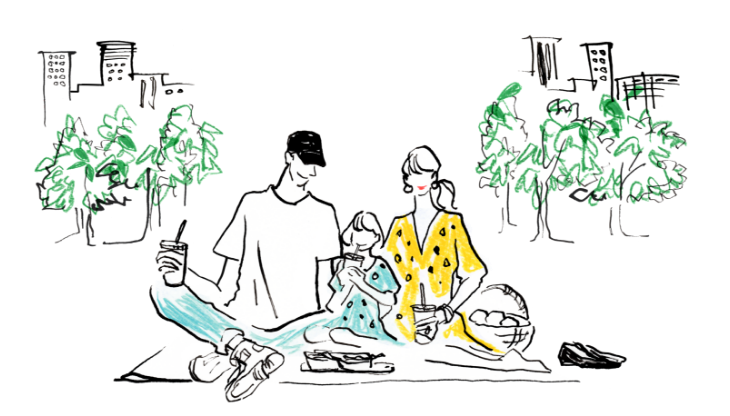 Cancelled

Art Koinobori

April 24 (Fri.) to May 10 (Sun.)
11:00 to 17:00

About 100 artists and designers from Japan and abroad designed original Koinobori based on the theme of "wishing for children's growth." Enjoy the art Koinobori as they dance in the early summer breeze in the middle of the city.

Find out more

Cancelled

Crawling Through a Koinobori

May 2 (Sat.) to May 6 (Wed., a substitute holiday)
11:00 to 17:00
Note: May be cancelled due to bad weather.

The colorful Yuzen-dyeing Koinobori will return again this year. About 25 meters long and 2.5 meters wide, it is a Koinobori you can walk through, instead of just looking up at like ordinary ones. The experience created a real buzz last year, and was enjoyed by some 36,000 visitors.

Find out more

Cancelled

Draw Your Own Art Koinobori

May 3 (Sun., a national holiday) to May 5 (Tue., a national holiday)

Color white Koinobori with whatever pictures or patterns you like using Faber-Castell oil pastels in this workshop to make your own art Koinobori. The workshop will be run by Norio Fujishiro, a graphic designer well known in Japan and abroad.

Find out more
Cancelled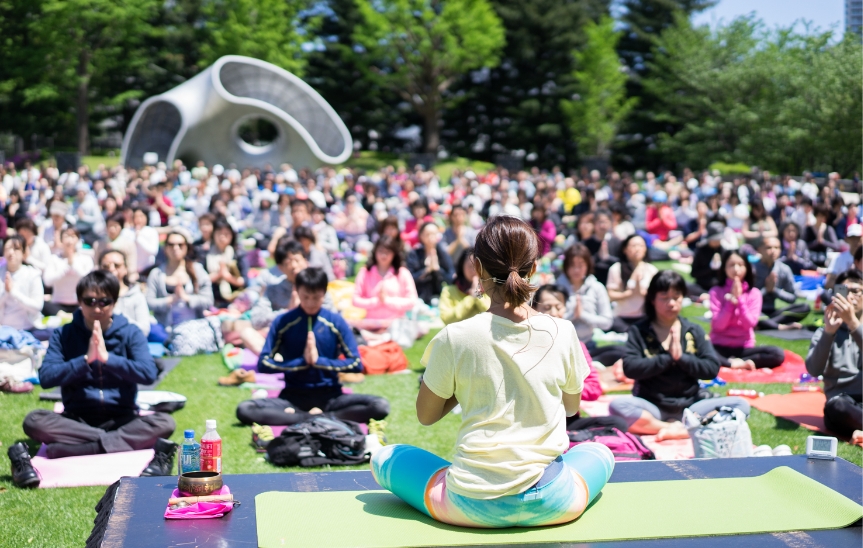 April 25 (Sat.) to May 20 (Wed.) (12 days during the period)
Morning yoga 9:45 to 11:00 (75 minutes) every session
Night yoga 19:30 to 20:30 (60 minutes) every session
Loved by many people every year, outdoor yoga will be held on the grass square again this year. Join in the morning yoga on weekends to feel the power of the sun, and the deeply relaxing night yoga on weekdays to gaze at the lights of Tokyo Tower and the skyscrapers. Enjoy a sense of freedom surrounded by greenery in the middle of the city.
Find out more
Schedule:
4/25

Sat

4/26

Sun

4/27

Mon

4/28

Tue

5/9

Sat

5/10

Sun

5/12

Tue

5/13

Wed

5/16

Sat

5/17

Sun

5/19

Tue

5/20

Wed
Cancelled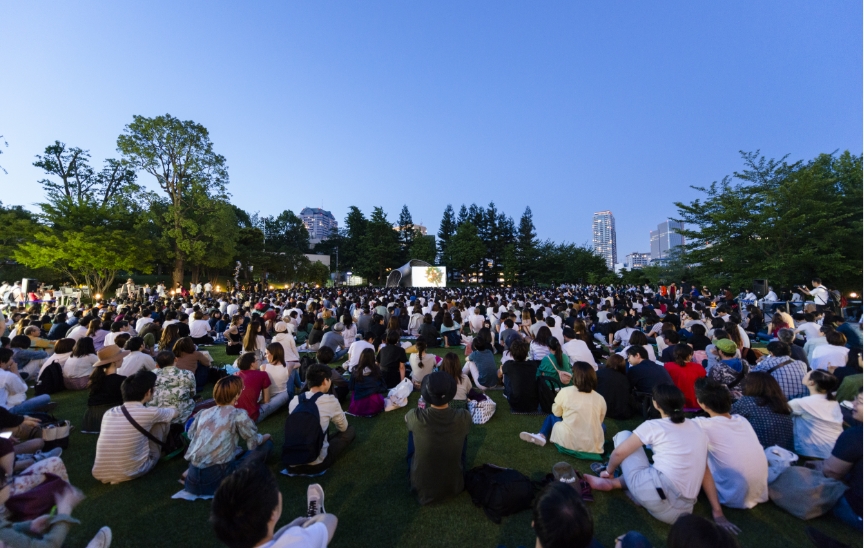 April 24 (Fri.) Starts at 19:00 to 21:20
April 25 (Sat.) Starts at 18:40 to 21:30
Lounge around on the spacious Grass Square in the middle of the city and enjoy watching movies outdoors, caressed by the evening breeze.
Find out more
Cancelled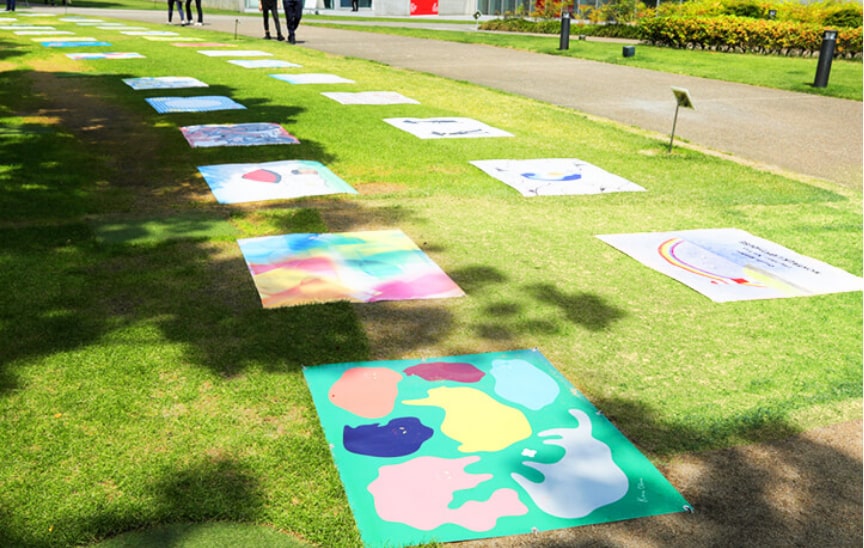 May 11 (Sat.) to May 31 (Sun.) 11:00 to 21:00
The Picnic Sheet Exhibition showcases original picnic sheets designed by about 45 designers, all members of JAGDA (Japan Graphic Designers Association). This time around marks its 3rd year. Please enjoy the colorfully designed picnic sheets. The picnic sheets are only for display. They will be available for viewing, but sitting on them will not be permitted.
Find out more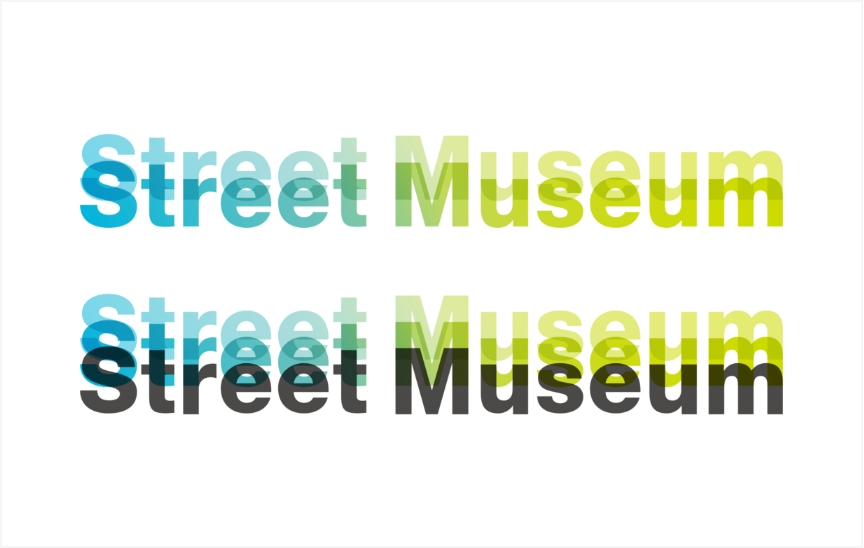 March 20 (Fri., a national holiday) to May 31 (Sun.)
The TOKYO MIDTOWN AWARD is a design and art competition that aims to discover and support young talent of tomorrow.
The six winners of the 2019 art competition will display new works they have created for this exhibition on Plaza's B1 floor. The works will include installation art and paintings. The Roppongi Art Night 2020 will also host special programs by participating artists.
Please enjoy artworks that showcase the individuality and talents of some of today's top up-and-coming young artists.
Find out more

Scroll to see more

Various other exhibitions are also on now
Exhibition view (Gallery 2)/Photo: Masaya Yoshimura

21_21 DESIGN SIGHT

Secret Source of Inspiration: Designers' Hidden Sketches and Mockups

Period:

The exhibition period will be updated on the 21_21 DESIGN SIGHT website once available.

Find out more

Common Kingfisher. January 5, 1922. Saga city, Saga prefecture Photograph by Kenji Shimomura
Collection the Yamashina Institute for Ornithology
*The work on display is a reproduction

FUJIFILM SQUARE

Fujifilm Square Photo History Museum Exhibition Japan's First Wild Bird Photographer:

100 Years Ago Kenji Shimomura Captured an Image of a Kingfisher

Period:

April 1 (Wed.), 2020 to June 30 (Tue.), 2020

Find out more

SUNTORY MUSEUM of ART

Reopening Celebration:

ART in LIFE, LIFE and BEAUTY

Period:

May 13 (Wed.), 2020 to July 5 (Sun.), 2020
Note: Closed until May 12 (Tue.) for renovation

Find out more
Note: The events and exhibitions may be subject to cancellation/change for unavoidable reasons. Thank you for your understanding. Please check the facilities' official sites for details.

Why don't you become a Tokyo Midtown Ambassador by taking a photo
in Tokyo Midtown and posting it on Instagram with #midtown_amb.
tokyo midtown ambassadorとは