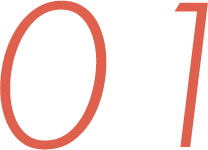 Electric Cine Club
Thumbelina
(Yuta Niwa + Takanori Shimodera)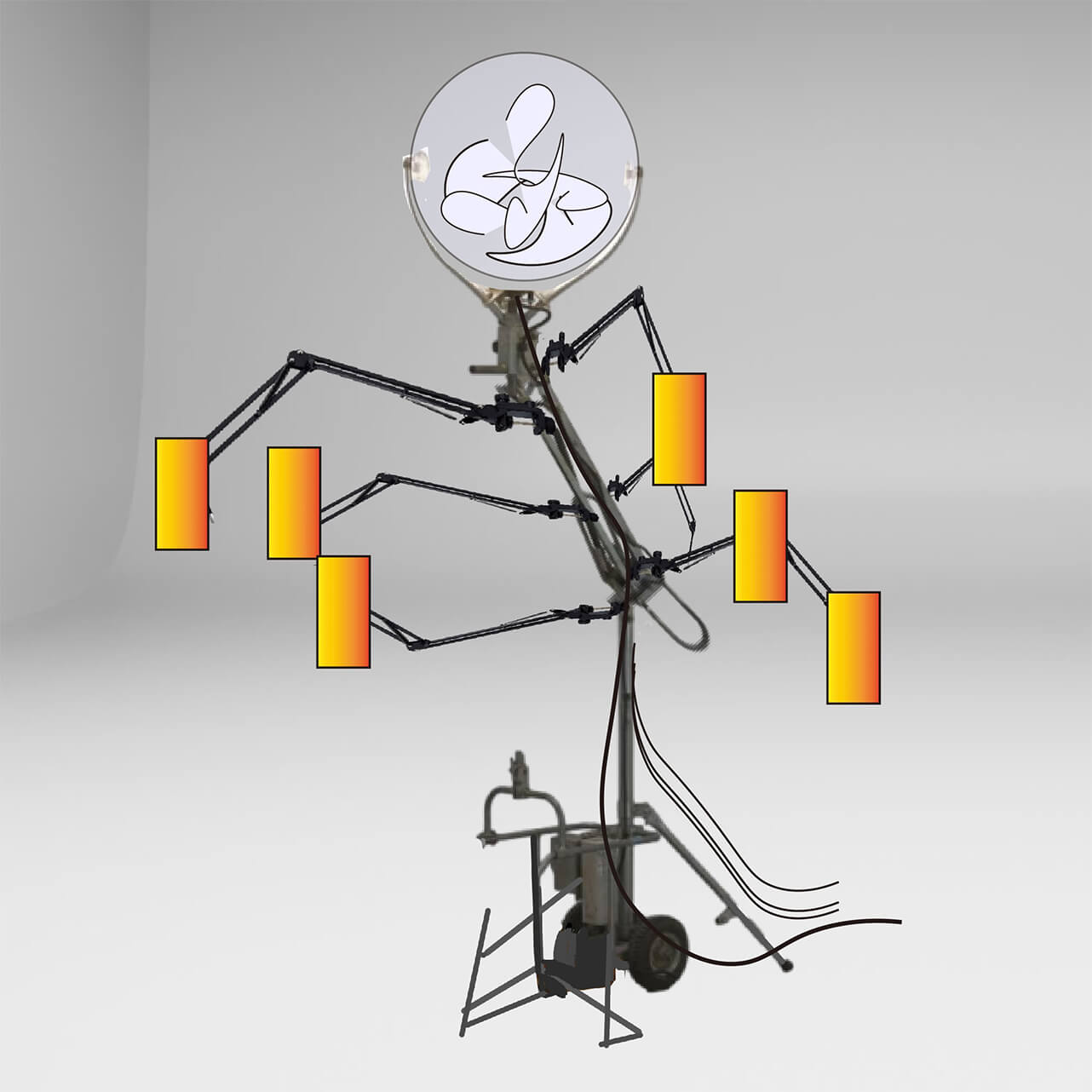 A projection cart inspired by a movie projector and a gun turret, Electric Cine Club can go anywhere and everywhere and transform a space it into a theater. Unbound by place, it evokes the days before there were any cinemas. Projected from it, "Something Black" is an animation reminiscent of an Edo catfish painting. What is it thinking as it wriggles about? When Electric Cine Club comes to town and shows "Something Black," ordinary life gets an extraordinary makeover.
[Materials] Wood, iron, acrylic, wheels
Highlights
Electric Cine Club projects a black ink animation. What is the black creature thinking as it wriggles about? Right there and then, your ordinary life will get an extraordinary makeover.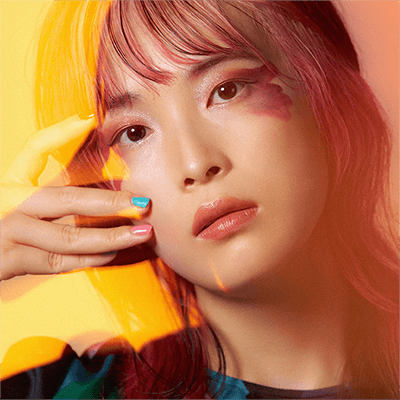 Thumbelina (Yuta Niwa + Takanori Shimodera)
This unit consisting of artist Yuta Niwa and food stall researcher Takanori Shimodera was formed in 2021. Exhibitions they've been involved in:
2019

"Kataoka Mami Curation 'KUAD ANNUAL 2019 Spacecraft Earth'" (Former Kyoto University of Art & Design/Tokyo)

2021

"Yambaru Art Festival 2020-2021 Yambaru-Chishin" (Yambaru Art Festival Executive Committee/Okinawa)

2021

"If there were no Japanese painting in Japan" (Ueno Park/Tokyo)

2021

Grand Prize in the TOKYO MIDTOWN AWARD 2021 art competition
WEB

http://www.yutaniwa.com(Yuta Niwa)
https://www.taiya.asia(Takanori Shimodera)