SCHOOL OF THE FUTURE
-OPEN STUDIO-
"FUTURE PICNIC Exhibition"
-Our New Commons-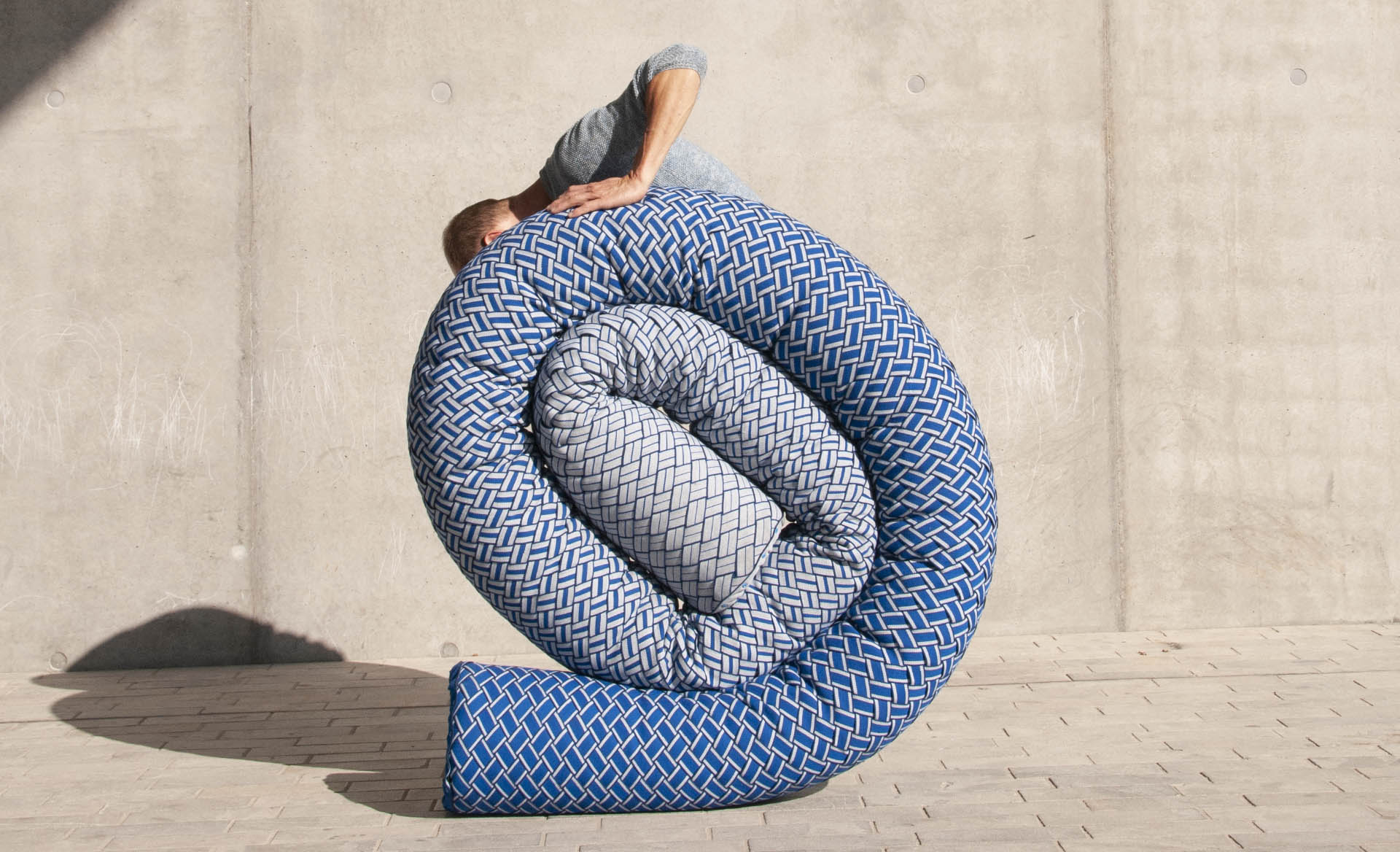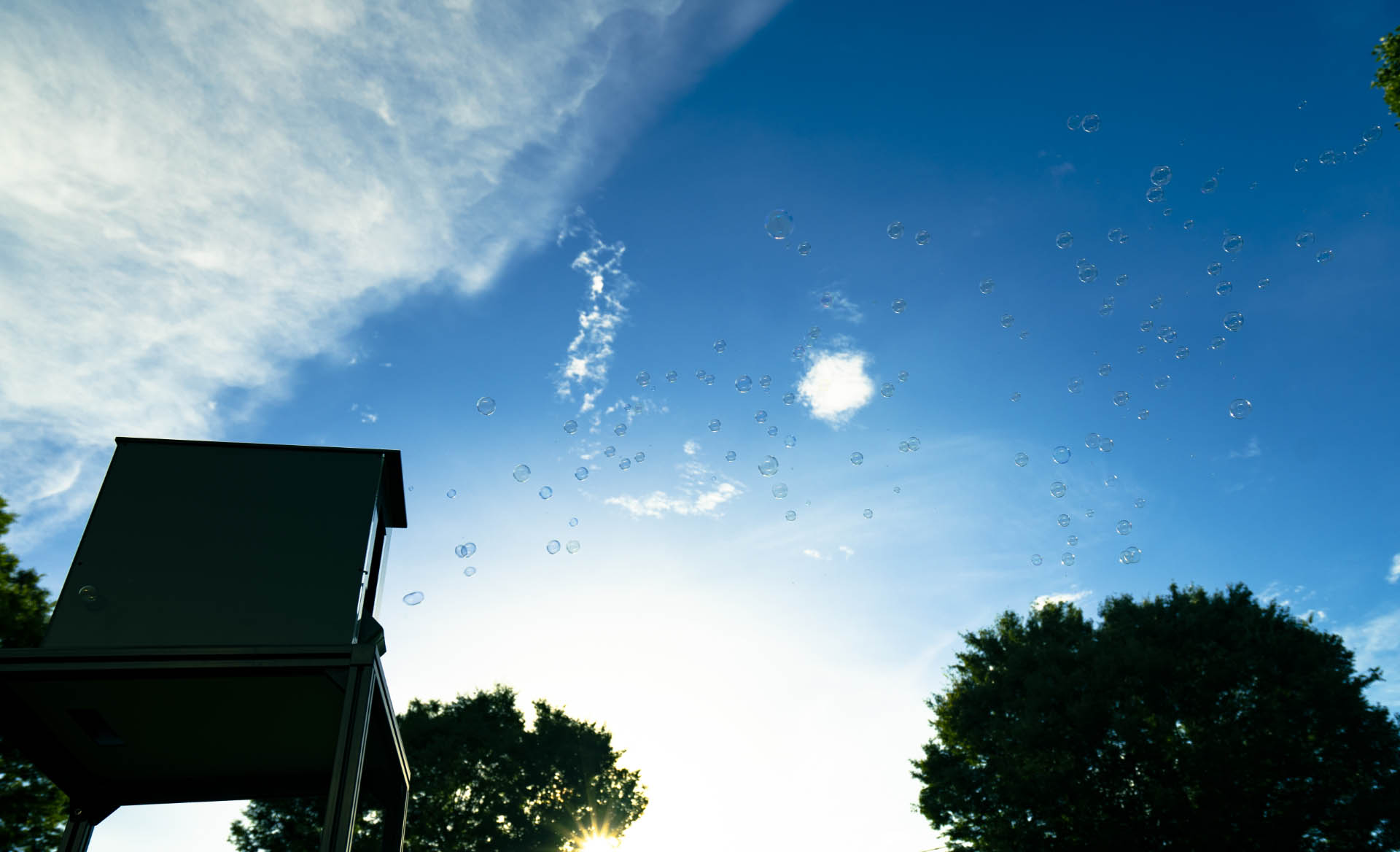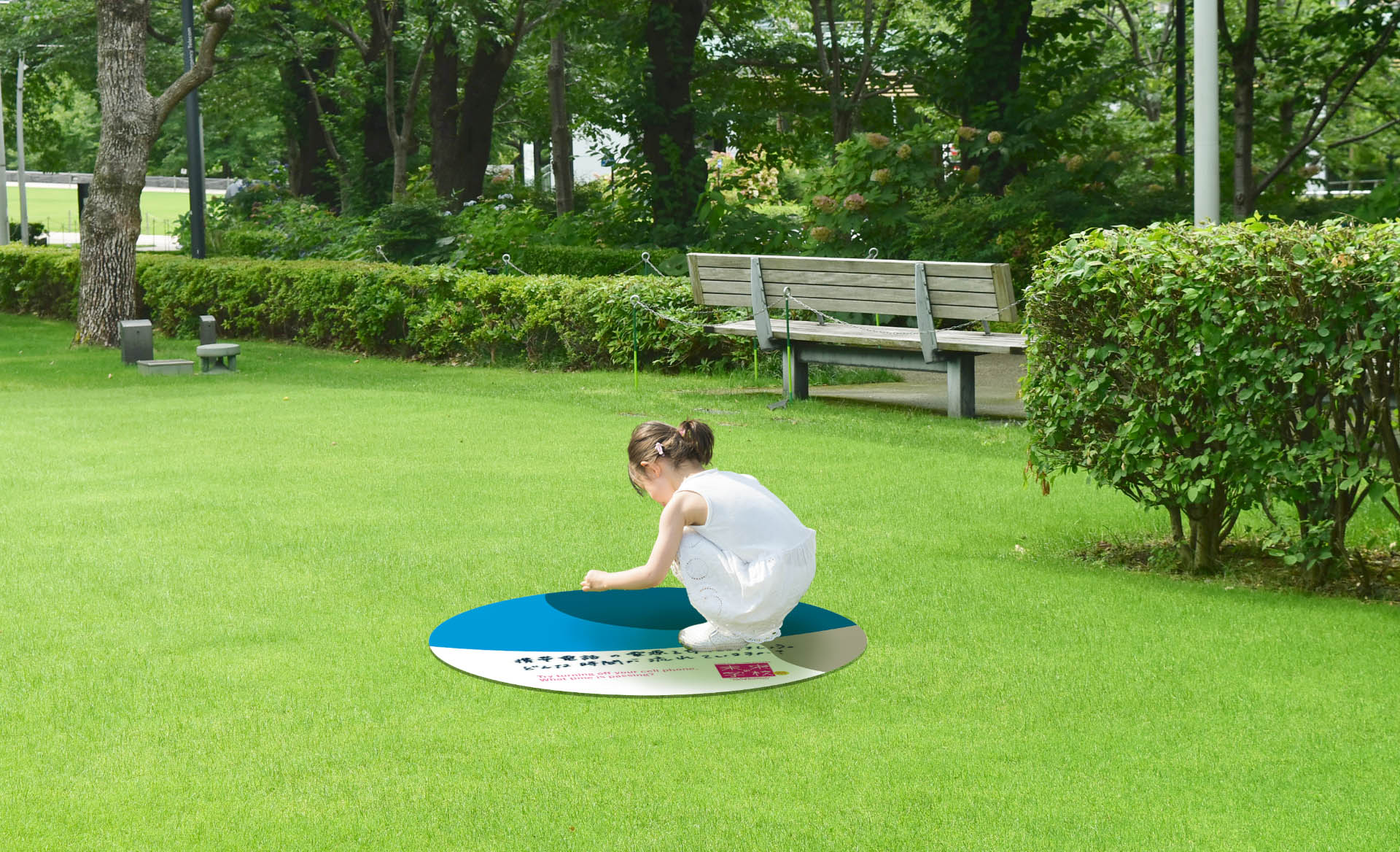 Date

2021.10.15(FRI) - 11.3(WED)

* Cancelled in the event of rain or bad weather

*Held alongside Tokyo Midtown DESIGN TOUCH 2021

Venue

Midtown Garden, Lawn area in front of 21_21 DESIGN SIGHT

Organizer

TOKYO MIDTOWN

Collaboration Partner

ARS ELECTRONICA
SCHOOL OF THE FUTURE is a collaborative project between TOKYO MIDTOWN and ARS ELECTRONICA that features a range of initiatives undertaken with artists and participants to consider future society. This school provides a new venue to consider the future through art and design - the kind of activity that is not undertaken at standard schools. -OPEN STUDIO- is one element of the output of this project, and it entails transforming the open space at TOKYO MIDTOWN into a space that is somewhat different from usual through the installation of artworks that pose questions to visitors regarding how to create a positive future society.
CONCEPT
Our daily life has been greatly changed by the impact of the global pandemic. Against a backdrop of restrictions on going outside and movement and an increase in online communication and activities, a space in which people can come together while maintaining distance from each other (i.e. a commons) is required. The vast garden at TOKYO MIDTOWN is perhaps one of such new commons that people can share as part of daily life. On the other hand, as a picnic is something done outdoors, it transforms one of our daily activities into something fresh and new. Picnics allow people to build stronger connections with nature and to discover ways to make this place into a place that brings them inspiration.
FUTURE PICNIC and the artworks on display will give people an opportunity to reflect on their new daily lives and to consider these commons.
Rope
Rope is a handmade rope of 12m long and 30cm thick.
Rope travels around with the artist and be embed temporarily in places and local communities, its mere presence makes the world visible in a new way.
During these trips Rope writes a journal. The journals can be consulted on https://rope.blue/journal.
On Rope you can sit, play and lie. Ropes are simple, movable social spaces. Rope's message is clear: "Do something with me!"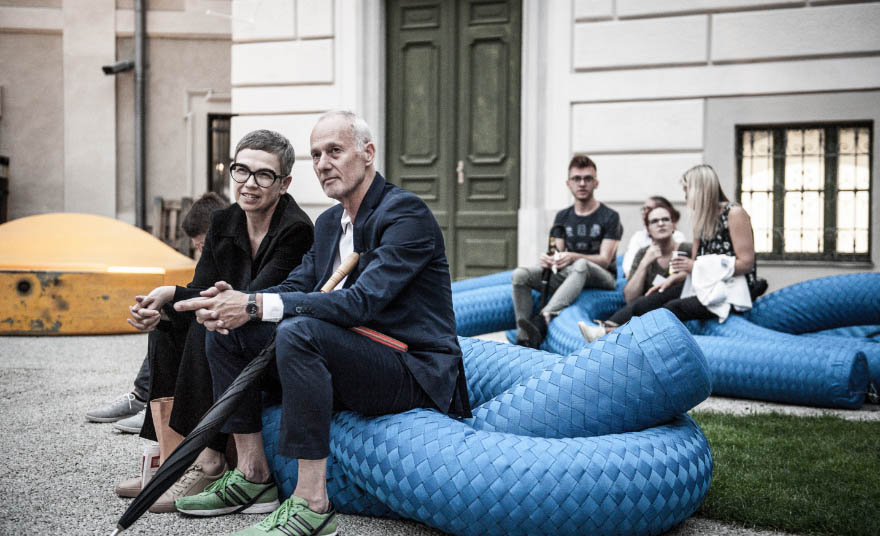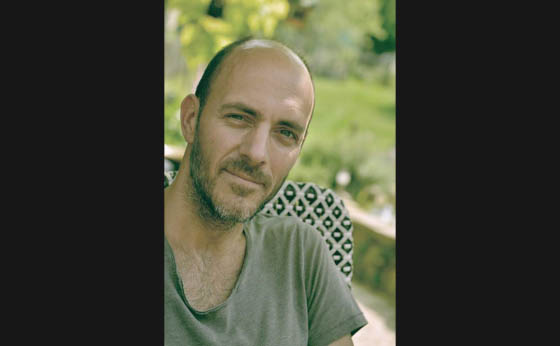 Artist
Ief Spincemaille(BE)
Belgium visual artist, his artistic journey crosses visual arts, design and performance and a diverse range of working contexts.
He continues an avant-garde tradition, an immanent criticism of the cultural institute and a search for closing the gap between art and life, and translating this tradition to a radical new contemporary form.
https://rope.blue
[Walking Workshop with the Traveling Rope]
Rope is a work that travels around the world and creates new venues for people, both outdoors and indoors.
In this workshop, participants will explore the areas that make up TOKYO MIDTOWN whilst carrying a large 12 meter rope with a 30cm diameter.
What kind of discoveries will there be when looking at TOKYO MIDTOWN from the perspective of the Traveling Rope? How will familiar places change with the presence of Rope? Rope itself says; "Do something with me!"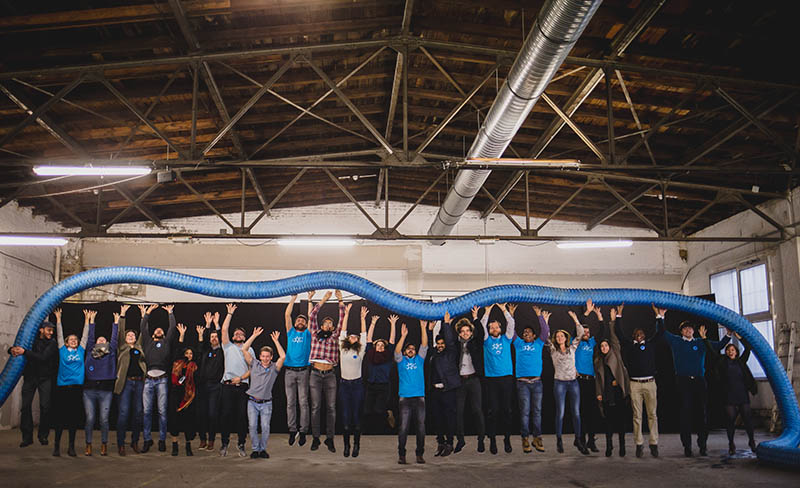 Date and time

10.30(SAT)

①14:00 to 15:00 ②16:00 to 17:00


11.3(WED)

③14:00 to 15:00 ④16:00 to 17:00

Charge

Free

How to participate

Please sign up for a free ticket on Peatix. It will be released on 30th September.
Air on Air
Air on Air is an online participatory installation that delivers "breath" via the Internet. By accessing the website and blowing into a microphone, online participants can send bubbles to the physical site. The floating bubbles will be captured, and participants can watch them from a first-person view through the screen in realtime. In this age of limited mobility and distance, this experience gives us the opportunity to reaffirm the invisible presence of air beyond the screen, and the connection with the world.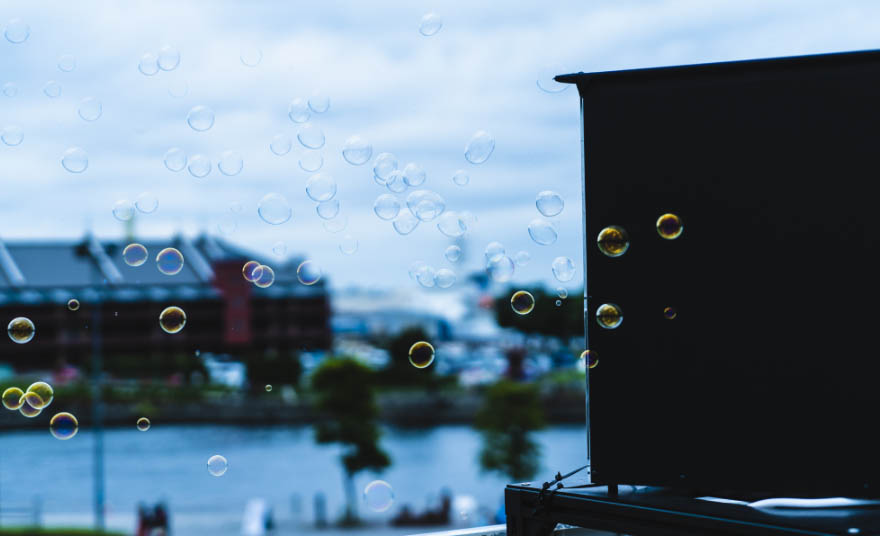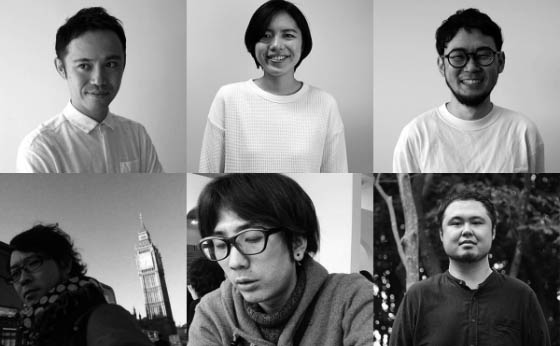 Artist / Researcher / Programmer / Designer
Yasuaki Kakehi + Daisuke Akatsuka + Juri Fujii + Yoshimori Yoshikawa + Wataru Date + reckhahn
This work is a collaboration between Yasuaki Kakehi, an interactive media researcher and media artist, and programmer Daisuke Akatsuka, as well as Juri Fujii, Yoshimori Yoshikawa, Wataru Date, and reckhahn, all of whom are members of the laboratory led by Kakehi (The Univ. of Tokyo / Keio Univ.). This work has been exhibited at Ars Electronica Festival 2020 and other venues.
https://xlab.iii.u-tokyo.ac.jp/
https://xlab-utokyo.github.io/air/en/
Supported by NTT Communications Corporation
PICNIQ Sheet
Written on the PICNIQ Sheet are hints for making greater use of your five senses, harmonizing with nature, and considering the future of the Midtown Garden on the basis of your own unique ideas. Whilst maintaining social distancing, on this sheet you can build casual connections and enjoy a different kind of picnic. Artist:TOKYO MIDTOWN + ARS ELECTRONICA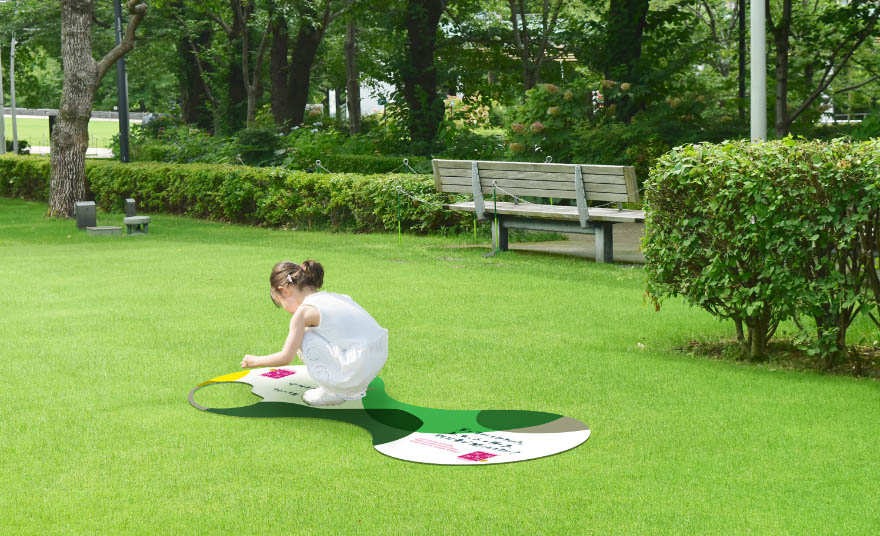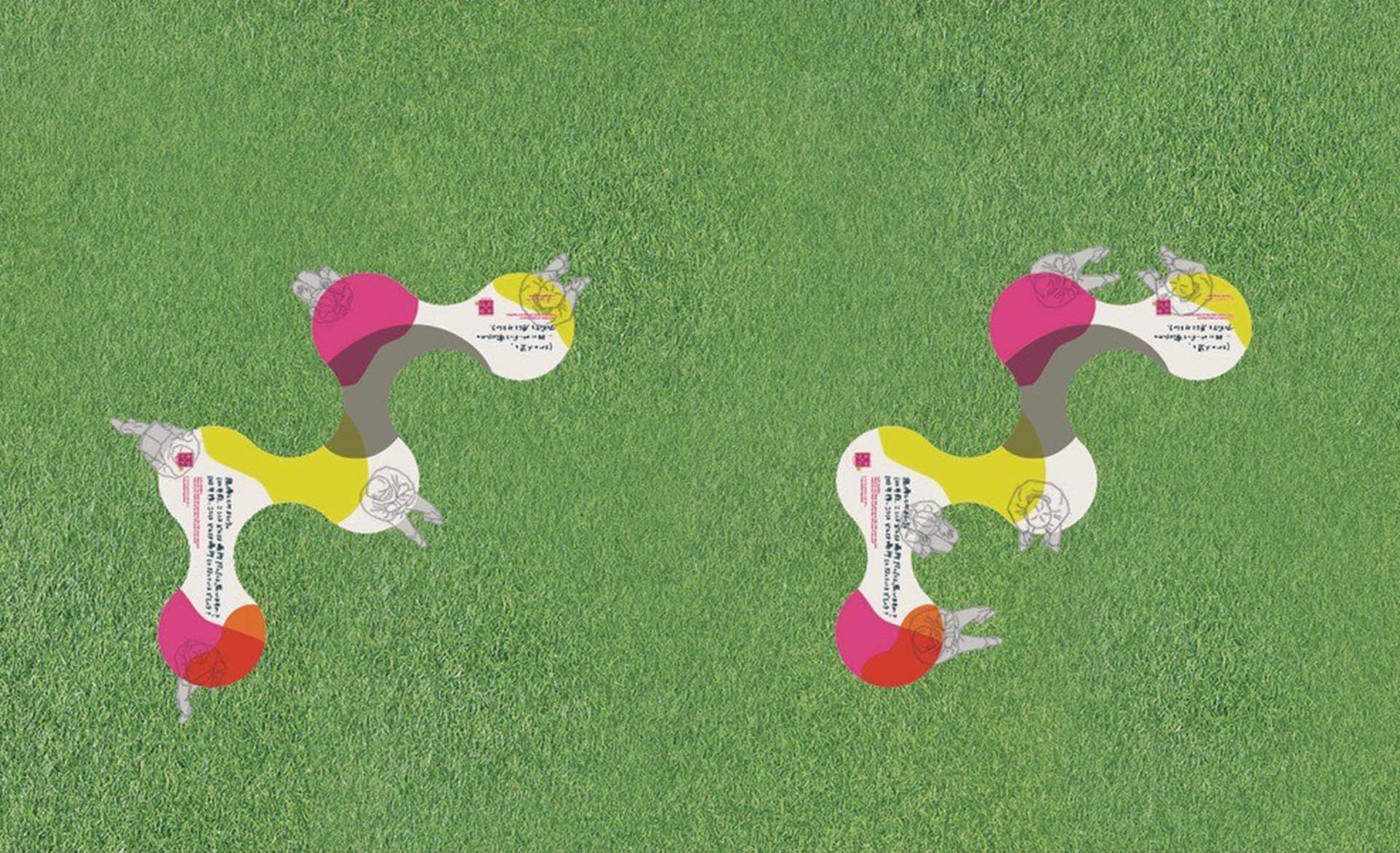 "FUTURE PICNIC Exhibition" -Our New Commons-
Talk Session Live Stream
In addition to exhibiting artist Yasuaki Kakehi, we will also welcome Motoko Tanaka of Ground Level Inc. and discuss the form a new commons should take, with a focus on the keywords of "future picnic" - the theme of this OPEN STUDIO.

Date and time

10.18(MON) 19:00 to 20:30
*This stream will be conducted in Japanese.

Venue

Zoom

How to participate

Please sign up for a free ticket on Peatix. It will be released on 30th September.
Speakers
Kyoko Kunoh

Kyoko Kunoh is an artist and a key researcher of Ars Electronica Futurelab.
She has created extensively on art works in the interactive art field, and has been active in a wide range of fields such as directing in the public and commercial space, design of exhibit products, and joint project with companies and universities. Her projects have been featured in many different locations both domestically and internationally including Ars Electronica (Austria), SIGGRAPH (USA), Centre Pompidou (France) and Japan Media Arts Festival (Japan).

Yasuaki Kakehi

Interactive media researcher, artist and associate professor at the Graduate School of Interfaculty Initiative in Information Studies, The University of Tokyo. He received PhD in Interdisciplinary Information Studies from The University of Tokyo in 2007. He is involved in research of interface technologies that incorporate the properties of physical materials and environmental information, as well as in the creation of installation artworks.
https://xlab.iii.u-tokyo.ac.jp

Photo by Takeshi Nagashima

President & CEO of Ground Level / Owner of Kissa Laundry

Motoko Tanaka

Born in 1975, Motoko Tanaka studied and learned about architecture on her own, and since 2004 has been involved in developing architecture-related media as a writier and architecture communicator. In 2016 she founded Ground Level Inc., and has since worked around Japan to build spaces, facilities, and towns that enable each person in a local community to play a small leading role in their town under the idea that building one story buildings is essentially building a town. In 2018, she opened "Kissa Laundry" in Tokyo's Sumida Ward. This establishment won the "Design of Community Development" Special Award at the 2018 Good Design Awards. Her main publications include "My Public & Ground Level" (Shobunsha)

GROUND LEVEL INC.
http://www.glevel.jp/
Kissa Laundry Group
http://www.kissalaundry.com/
JAPAN / TOKYO BENCH PROJECT
http://www.japanbench.jp/