Dappi
Campus
Exhibition
"Dappi" for post University
University, a core institution of higher education, is under pressure of transformation. - Adaptation of the demographic shifts, urgent needs to teach digital technologies - these are just a tip of the iceberg. How can universities change for the future? Campus Exhibition introduces unique approaches from 5 different universities.
Date and time

11:00 to 21:00 on Thursday,
February 20~ Monday, February 24

Place

Tokyo Midtown Design Hub (5th floor of Midtown Tower)
University of the future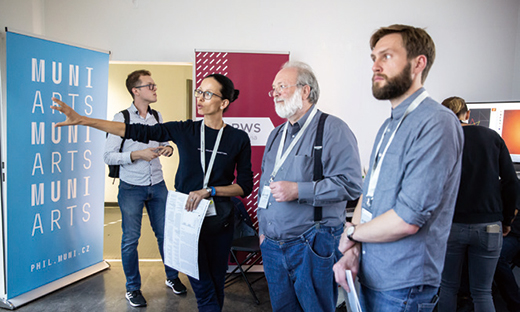 ©tom mesic
What will university education be in the future?
Educators and students rethink the meaning of education, and develop virtual course syllabus.
University NOW
Let's take a glimpse of current university projects that are bringing about transformation.
Dappi Workshop

「Public Review for Campus Exhibition」

Saturday, February 22; 11:00 to 12:30 (open from 10:40)
Tokyo Midtown Design Hub International Design Liaison Center (5th floor of Midtown Tower)
*No reservation required.
*If there are too many participants, you may not be able to enter.

Members of Ars Electronica will exchange opinions about the projects in the Campus Exhibition with students who participated in, and deepen the dialogue over how the society should shed its skin for the future. Anyone can participate.

Dappi Talk

「Post University」

Saturday, February 22; 14:00-15:30 (open from 13:40)
Tokyo Midtown Design Hub International Design Liaison Center (5th floor of Midtown Tower)
*Reservation required.
*The English speeches will be interpreted consecutively into Japanese.

Rapid progress of technologies comes together with changes in Science education and research. Meanwhile, in the field of studies, so called Arts, Humanities, and Social Sciences that is exploring human nature and society, educational reform to respond to technological evolution has been left behind.
In this seminar, experts from Japanese and Austrian art universities will address the issue, and discuss how Art and Design studies can contribute to the future of university education.

SPEAKER

Hiroo Iwata

Professor, Engineering, Information and Systems, University of Tsukuba

Akihiro Kubota

Professor, Faculty of Art and Design / Department of Information Design, Tama Art University

Masahiko Furukata

Professor, Faculty of Visual Commnunication Design, Musashino Art University

Ute Ploier

Artist, Researcher, Faculty of Fashion and Technology, The University of Art and Design Linz (Kunstuniversität Linz)

MODERATOR

Kyoko Kunoh

Artist of Ars Electronica Futurelab