Theme
Invisible walls among society. Self-limiting beliefs. We are often unaware of blindly accepting existing standards and values. Still, many people struggle to get out of the box seeking a better future, or personal growth. Whereas it seems hard for humans to do so, some living creatures shed an old skin, casting off one's old self.
"Dappi (脱皮)" is a Japanese term for shedding. Consisted of two letters , "脱 strip off" and "皮 skin," it implies breaking through walls for transformation.
This festival invites visitors to experience metamorphosis into a new state, through artworks and projects that get rid of stereotypes, push us out of comfort zones. Learn to harness the power of art to move beyond the status quo.
What is the "School of the Future Festival"?
The "SCHOOL OF THE FUTURE FESTIVAL" by Tokyo Midtown and Ars Electronica is a new event for thinking of our future society together with a broad variety of visitors. Artists, companies and university at Tokyo Midtown will show visitors their finely honed works, projects and products. The concept of School of the Future is "a new place to think about the future, something that is not taught in school, through art and design." Visitors to this event can freely experience fun programs, such as exhibitions, performances, workshops and talks, for kids to adults. Surely, important hints might be found for thinking about the future.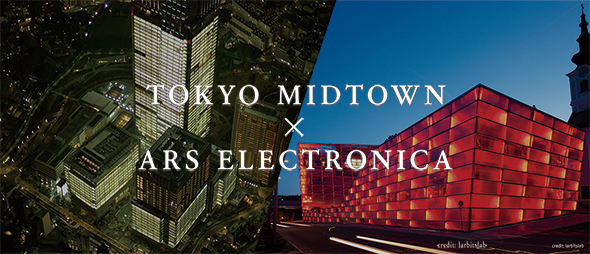 What is Ars Electronica?
Ars Electronica is a global creative organization based in Linz, Austria that has been proposing "new creativity and visions of society's future that cutting-edge technology will bring about" for 40 years. It creates places to connect art, technology, and society, and proposes ideas about the future while cutting across these domains. The Ars Electronica Festival, a world event held every year about media art, is widely known as a festival of art, cutting-edge technology, and culture.
https://ars.electronica.art/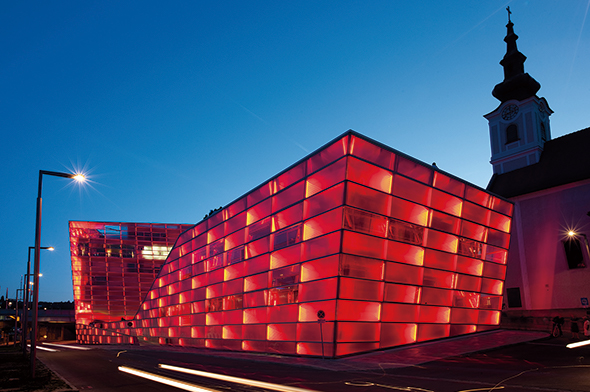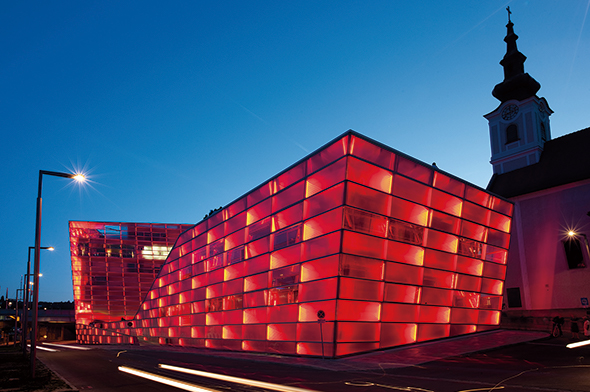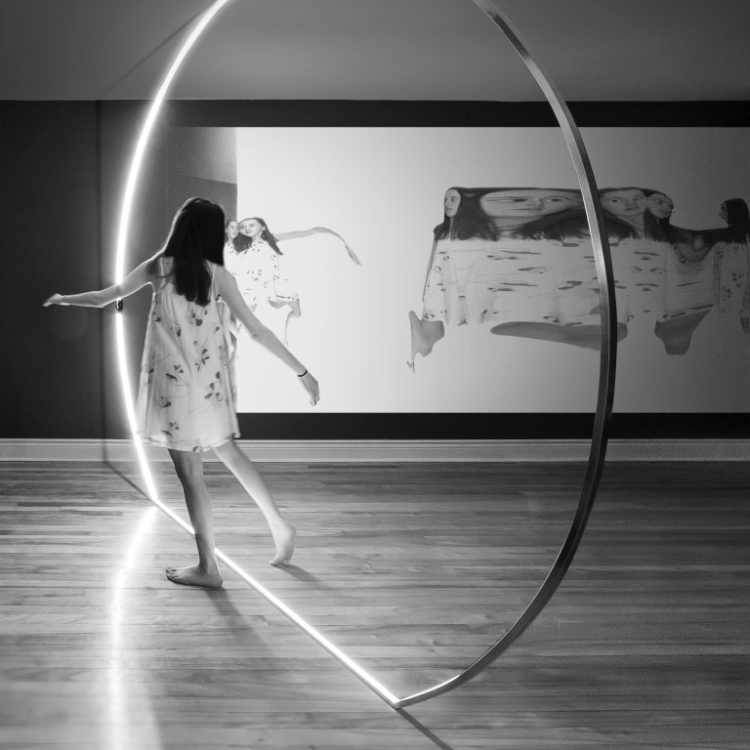 Dappi
Exhibition
"Dappi" Exhibition presents the works and prototypes by artists/companies who stood up to get out of the box. Visitors can get multiple perspectives of oneself and the society, by experiencing their own transformation.
See details
©tom mesic
Dappi
Campus
Exhibition
University, a core institution of higher education, is under pressure of transformation. - Adaptation of the demographic shifts, urgent needs to teach digital technologies - these are just the tip of the iceberg. How can universities change for the future?
Campus exhibition introduces unique approaches from 5 different universities.
See details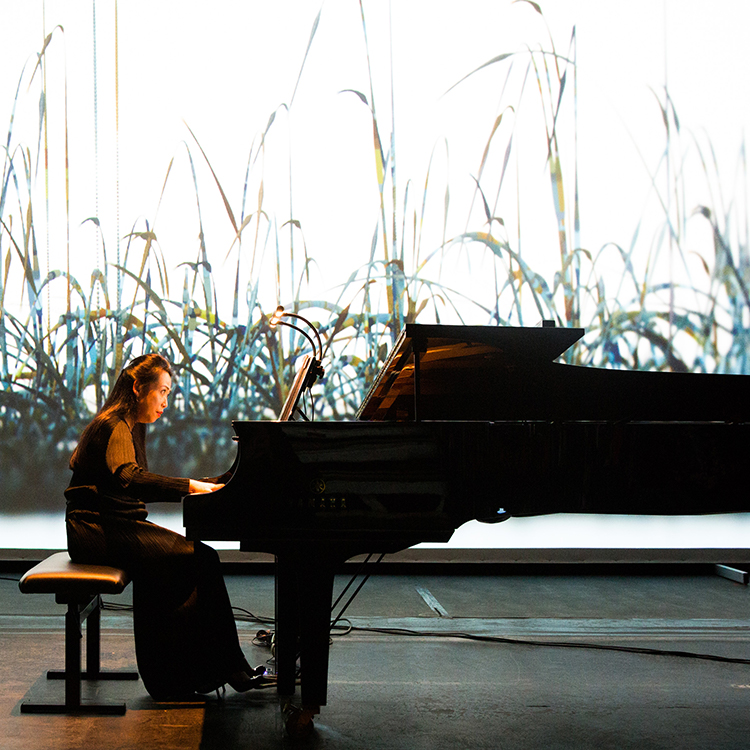 Dappi
Performance
"Dappi" Performance will amaze you by boundless possibilities of collaboration between human and the latest technologies. Enjoy Human x Technology ensemble, as well as carnival parade enhanced by virtual reality technologies.
See details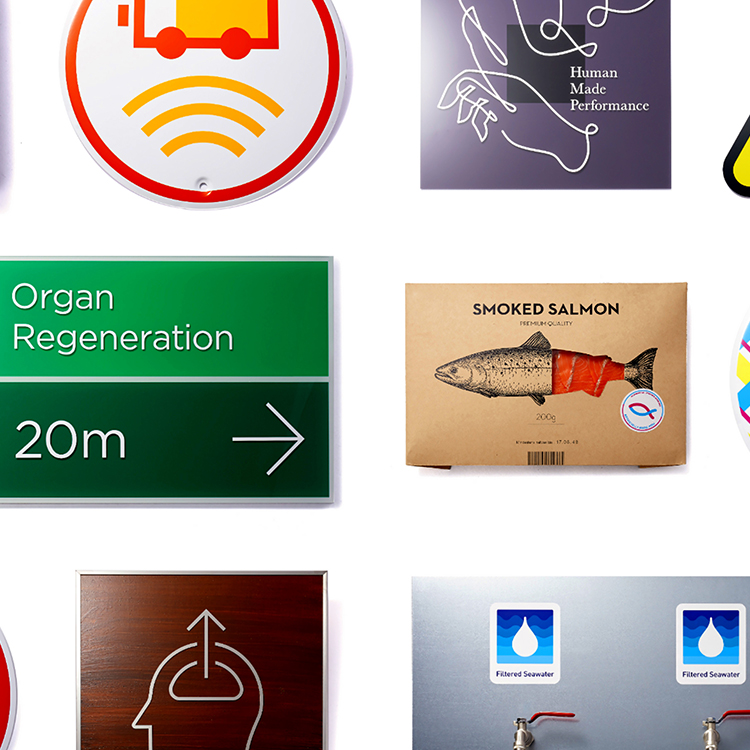 Dappi
Workshop
"Dappi" workshop provides hands-on opportunities to learn from other organisms, change your perspectives, and feel yourself transforming into new creatures. Join the sessions and let's get clues to "Dappi" in your own way.
See details
Dappi
Talk
"Dappi" Talk is a series of panel discussions about how Art can facilitate transformation – "Dappi" – of ourselves, cities, and societies. Panelists from various social sectors will introduce different approaches for the shift. Get inspired and hear from global practitioners of art thinking.
See details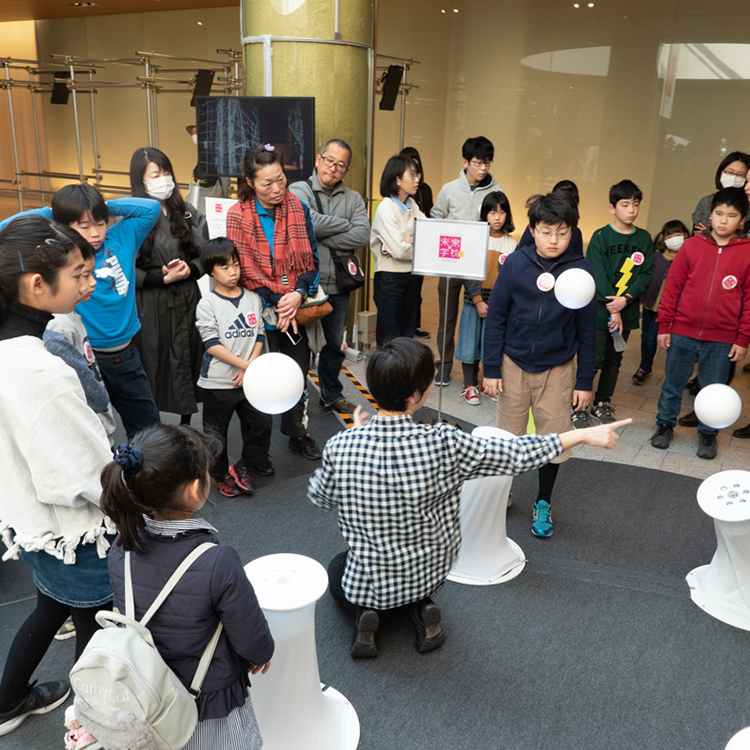 Dappi
Tour
2.23SUN13:00 - 13:45
2.24MON13:00 - 13:45
It is a tour for seeing artworks while listening to descriptions from members of Ars Electronica. It will provide an opportunity to think over "Dappi (getting out of the box)" deeply and break away from stereotypes.
Quota

20 members per tour

Fee

Free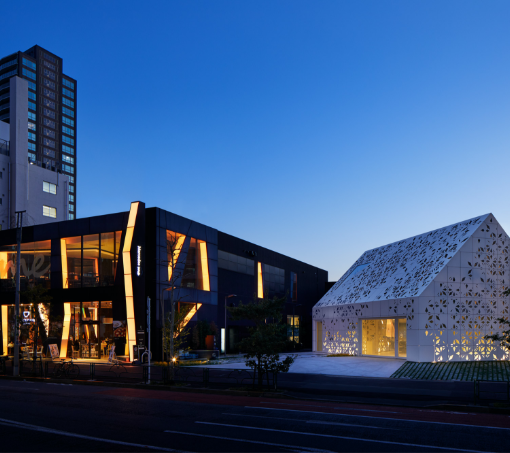 "Dappi" from conventional house
EQ House
Inside EQ House, living and vehicle spaces intersect with each other. On the glass interface set at the center, information, such as indoor temperature and brightness, is displayed, to connect people and the house. As many as 1,200 panels are used for exteriors. Thanks to the design based on the results of simulation of yearlong sunshine patterns, you can receive cozy sunlight and wind streaming through them all year round.
See details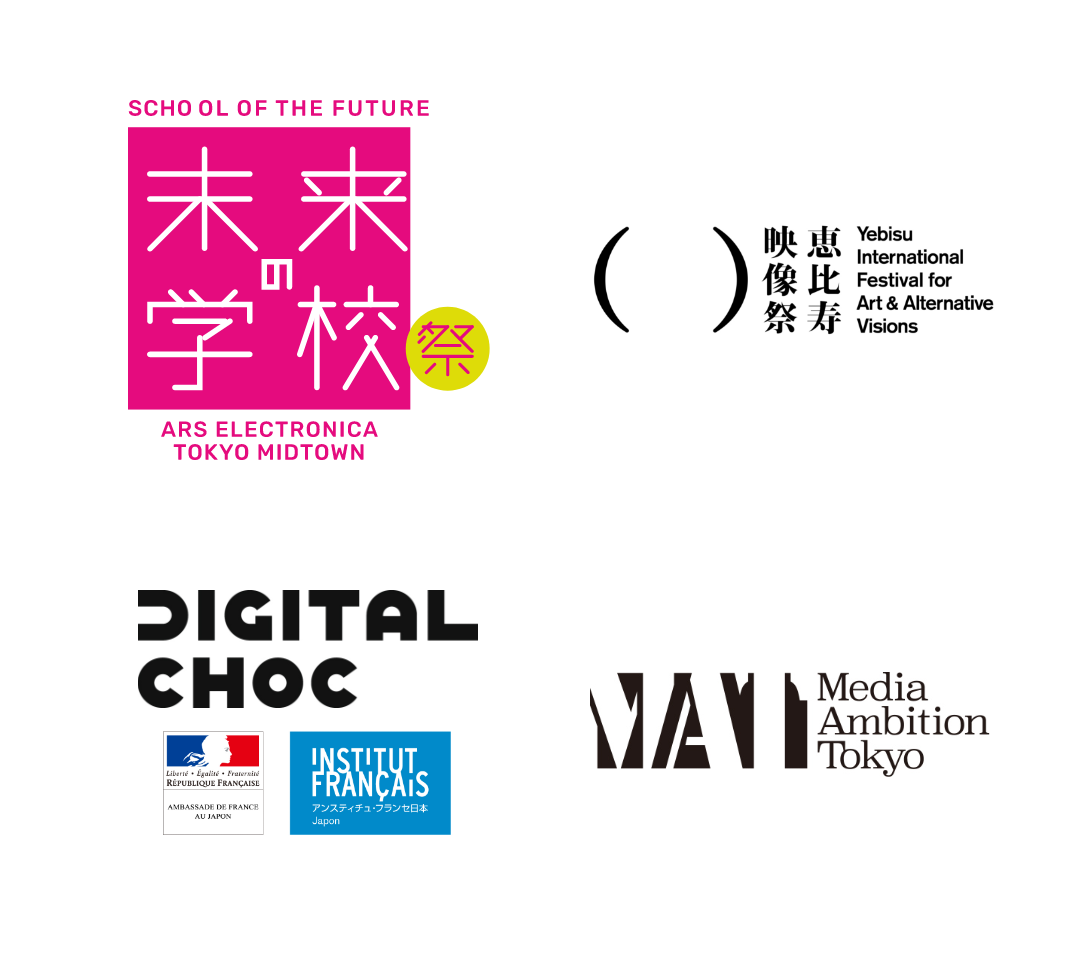 Collaboration among 4 art events beyond the borders of areas
One month in which Tokyo will be tinged with media art!
Friday, February 7, 2020 to Saturday, March 14, 2020
During this period, four events regarding art and media: "Yebisu International Festival for Art & Alternative Visions," "SCHOOL OF THE FUTURE FESTIVAL," "Digital Choc," and "Media Ambition Tokyo" are being held in Tokyo. These events will collaborate beyond the borders of areas and frameworks, to enliven the media art scenes in Tokyo.
During this period, collaborative programs, public talks involving event organizers, the hashtag campaign "#ARTANDMEDIA_TOKYO" for visiting and enjoying events, etc. will be held.
At the venues of the four events, different exclusive novelties will be presented to visitors!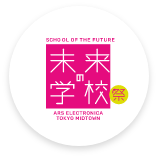 We prepare different goods as novelties for respective event. Please post your comment in SNS, while adding the hashtag #ARTANDMEDIA_TOKYO. If you show your post to the event staff at Tokyo Midtown, the staff will present an original tin badge of the School of the Future Festival!
For details about the distribution period and novelties, please see the official website for each event.
*The distribution of novelties will end, when we run out of them. One novelty per visitor.
Friday, February 7 to Sunday, February 23 (holiday)
*Closed on Monday, February 10 and Monday, February 17

Exhibitions, screening, live performance, public talks, etc. will be held in a multifaceted manner in all halls of Tokyo Photographic Art Museum and local venues, with the aim of energizing and advancing the creative activities in the moving picture field.

https://www.yebizo.com/
Thursday, February 20 to Sunday, March 8

Hosted by Institut français du Japon. It will introduce a wide range of collaborations between Japan and France, with new media, including media art, video games, and anime films.

https://www.institutfrancais.jp/digitalchoc/
Thursday, February 28 to Sunday, March 8 and Saturday, March 14 (scheduled)

Endeavor to install the cutting-edge technological culture in urban areas with an experimental approach. Innovators in various fields from inside and outside Japan will participate in many places of Tokyo, including Roppongi.

http://mediaambitiontokyo.jp/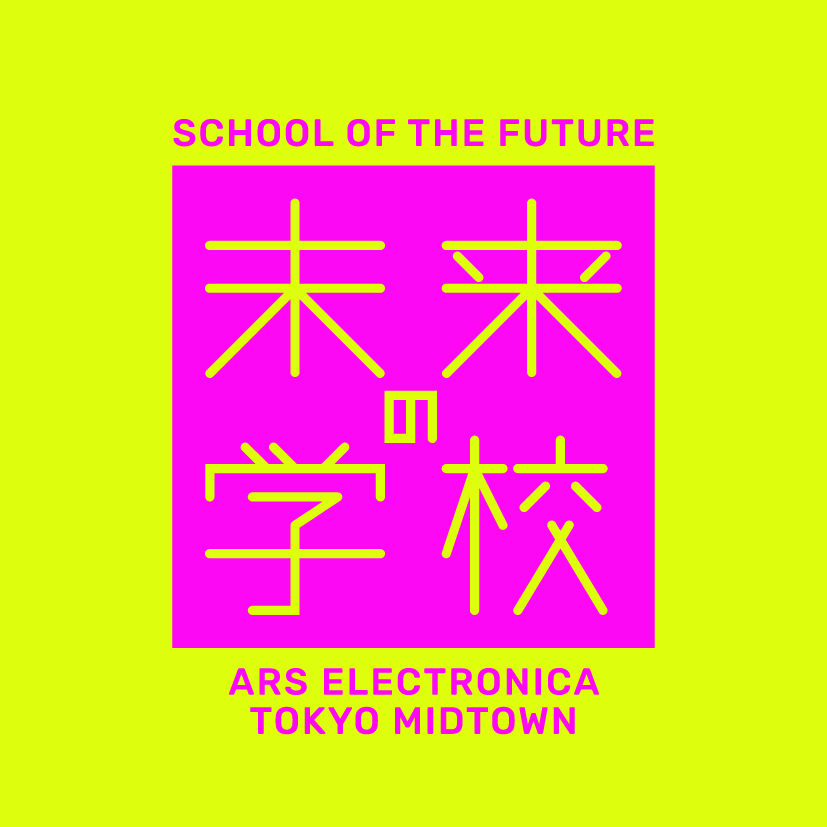 We will present original sticker of the School of the Future Festival to the first 500 respondents of the questionnaire.
For details, please ask the event staff of the School of the Future Festival stationed near Atrium (Galleria B1) or Tomod's (Plaza B1).
Schedule
2.20 THU

2.21 FRI

2.22 SAT

2.23 SUN

2.24 MON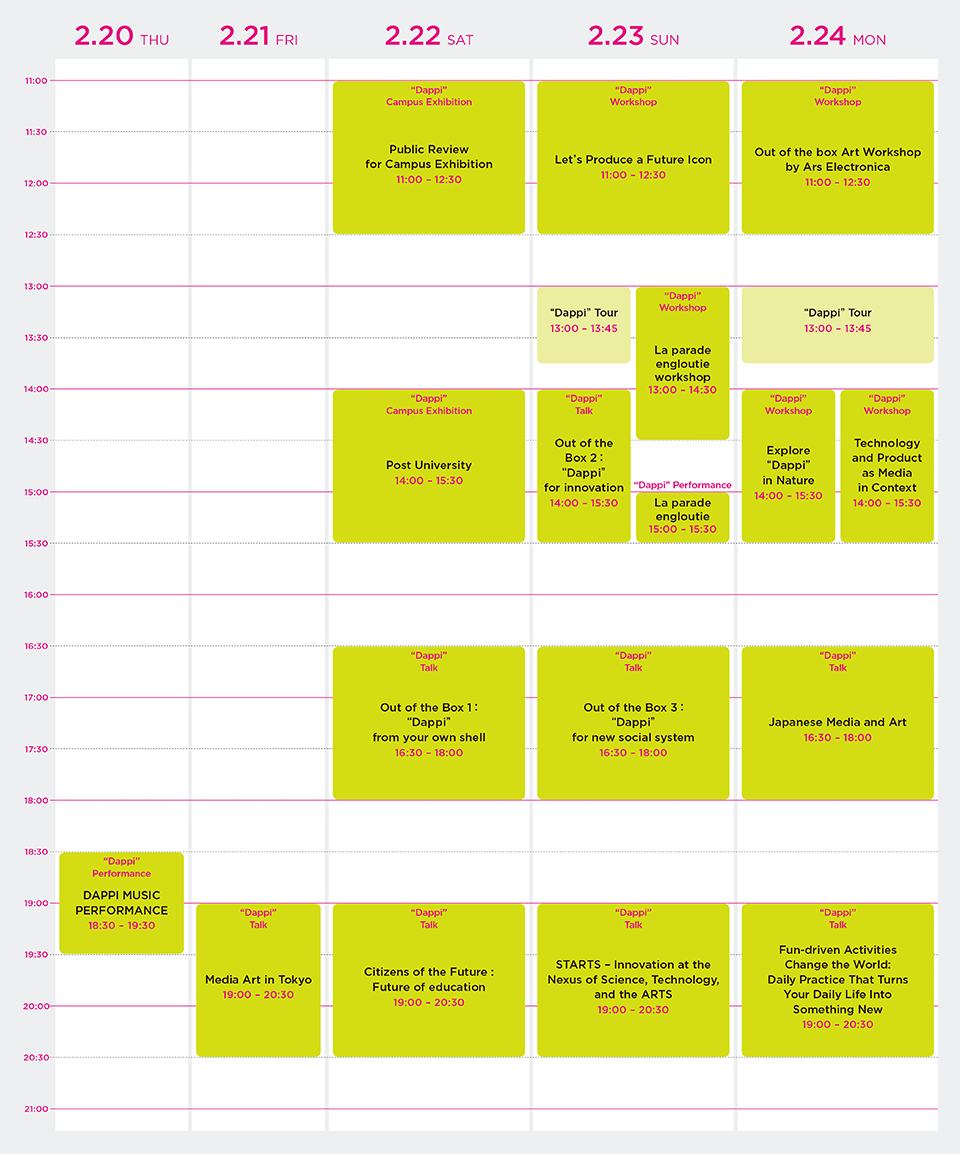 "Future and the Arts: AI, Robotics, Cities, Life - How Humanity Will Live Tomorrow" is held in Mori Art Museum!

Add a hashtag "#midtown_amb" to the photos taken at Tokyo Midtown and post them to Instagram.
Is it appealing to become a Tokyo Midtown ambassador?
More