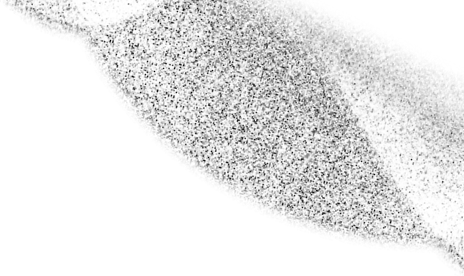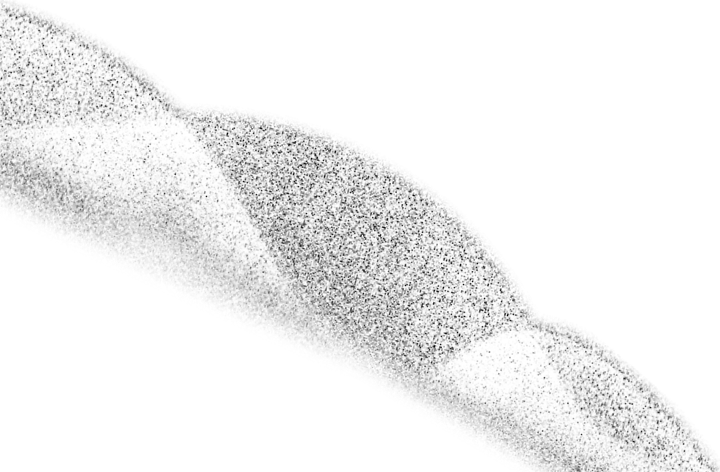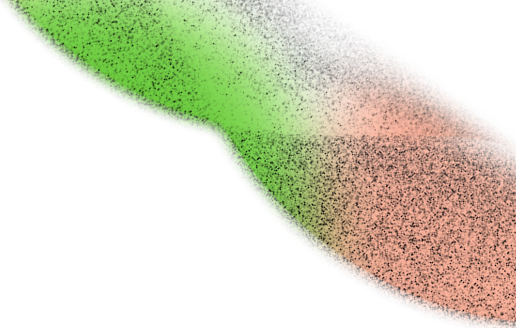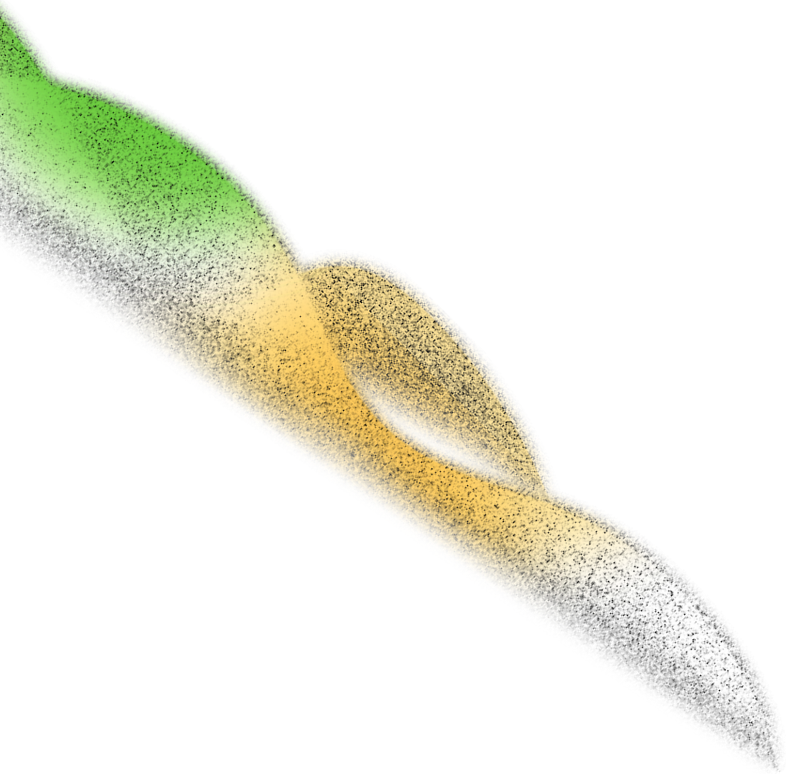 Pleasant sunshine invites us to go for a spring stroll. Why not celebrate the arrival of a new season by enjoying cherry blossoms, gourmet food, and art in the middle of the city?

Capturing the Beautiful Moment of Being Surrounded by Flowers and Greenery
THE SINGLETON
BLOSSOM LOUNGE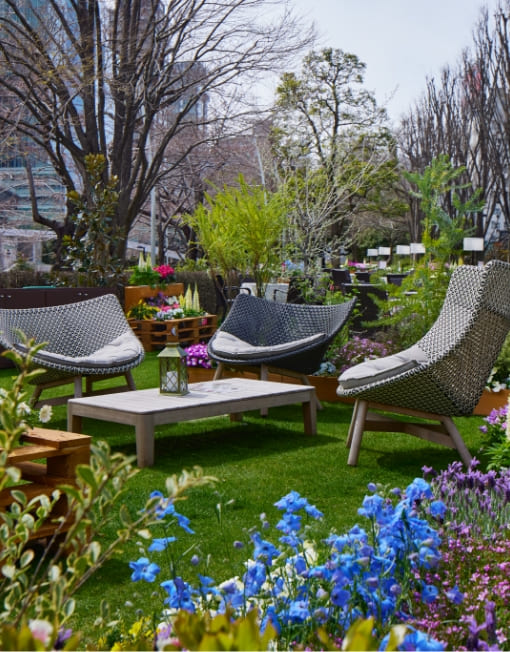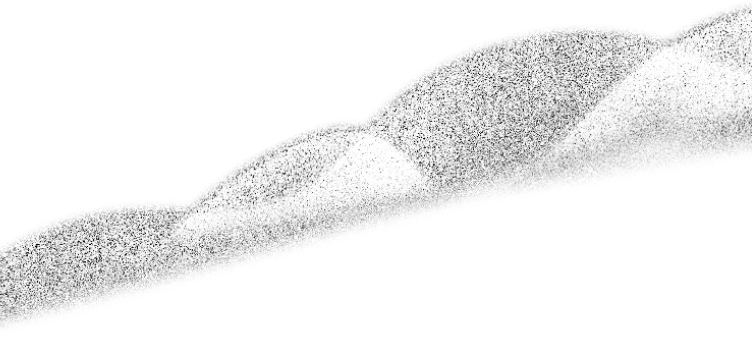 Dates

March 15 Wed - April 16 Sun


* Canceled in rough weather
Hours

12:00 – 20:00 Sunday to Thursday. (Last order 19:30)
12:00 – 21:00 Friday and Saturday. (Last order 20:30)

*When the cherry blossoms are in full bloom, the lounge open until 21:00. (Last order 20:30)

*Will open at 15:00 on March 15, 2023(Thu)
Venue

Midtown Garden in front of 21_21 DESIGN SIGHTAREA MAP
Seating capacity

Approximately 100 seating places

* Same-day reservations are available for the Special Seats
Organized by

Tokyo Midtown
Sponsor

DIAGEO Japan K.K. The Singleton Dufftown
Operation

The Ritz-Carlton, Tokyo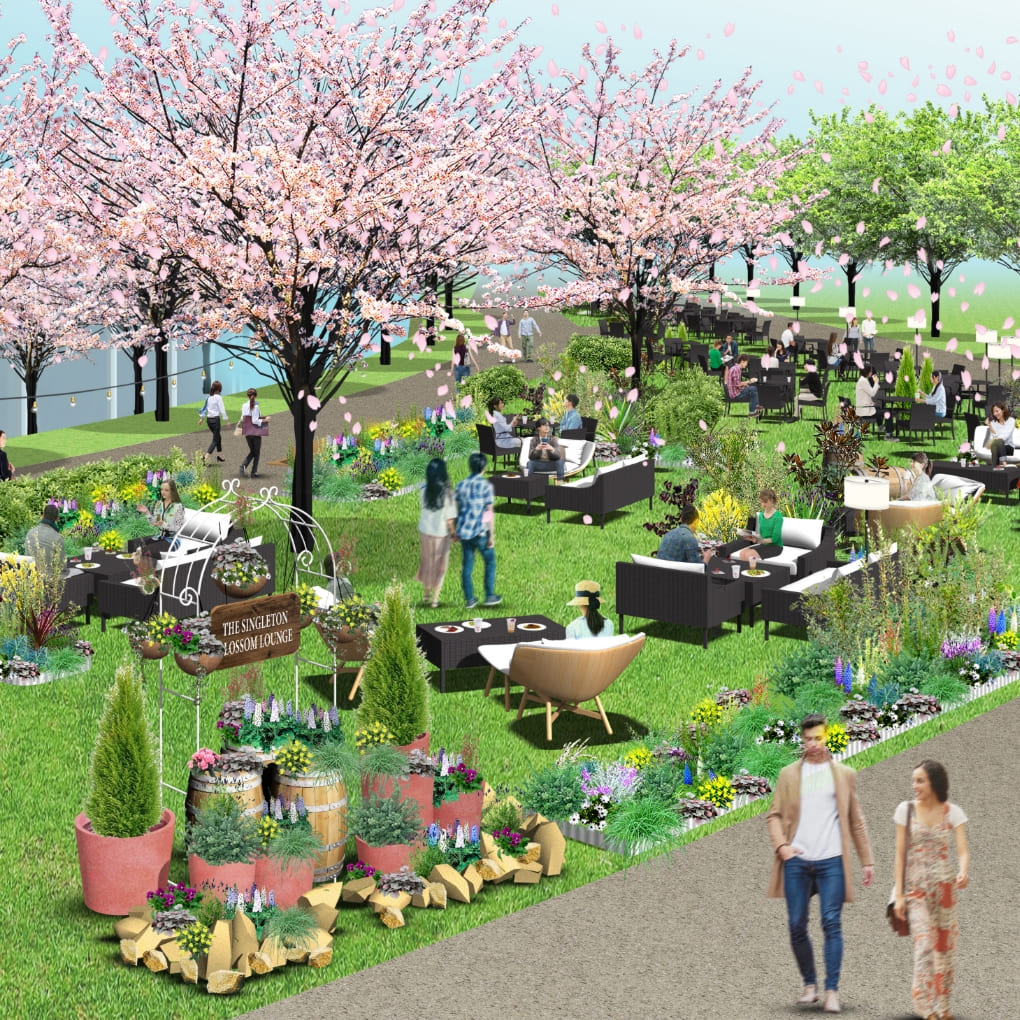 A botanical space overflowing with lush greenery and flowers
An exclusive lounge where you can enjoy stylish hanami while sipping a glass of wine surrounded by blooming cherry blossoms and plentiful greenery and spring flowers In addition to cherry blossoms, the lounge is decorated with about 30 species of plants, including lavender, rosemary, and unique grevilleas and euphorbias. Enjoy special cocktails and an original menu by The Ritz-Carlton, Tokyo, in a space filled with the charm of spring.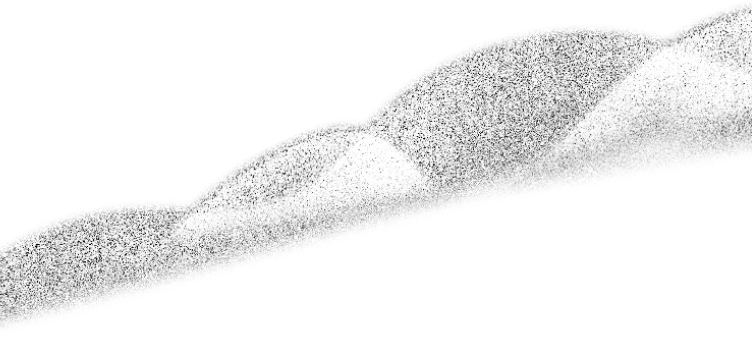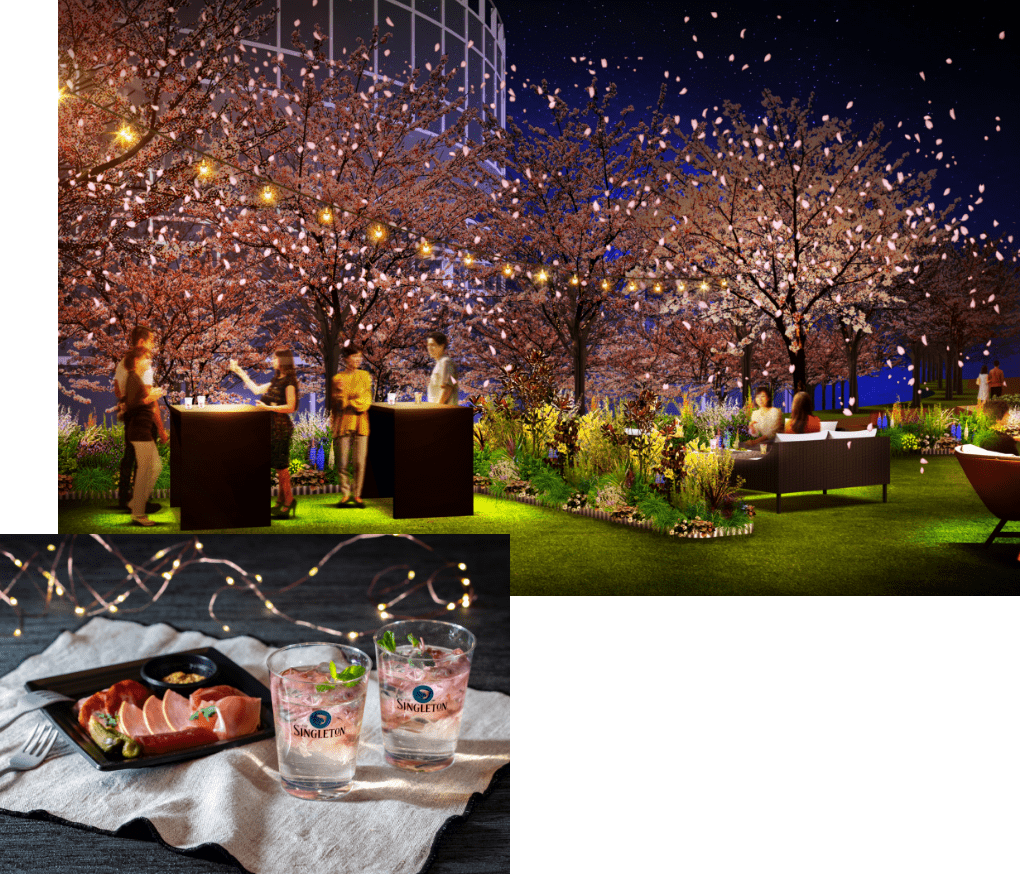 Enjoy a lovely time with fantastic nighttime cherry blossoms and warm lights that faintly glow in the dark
The lounge space, overflowing with flowers and plants, becomes a different kind of social space at night thanks to the lighting. You can enjoy the nighttime cherry blossoms along with hot drinks and warm food. In addition to table seats and sofa seats, there is also a standing bar where you can casually drop in by yourself.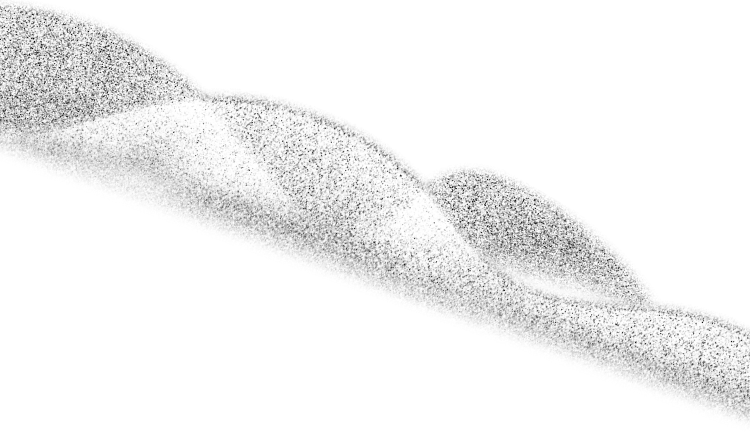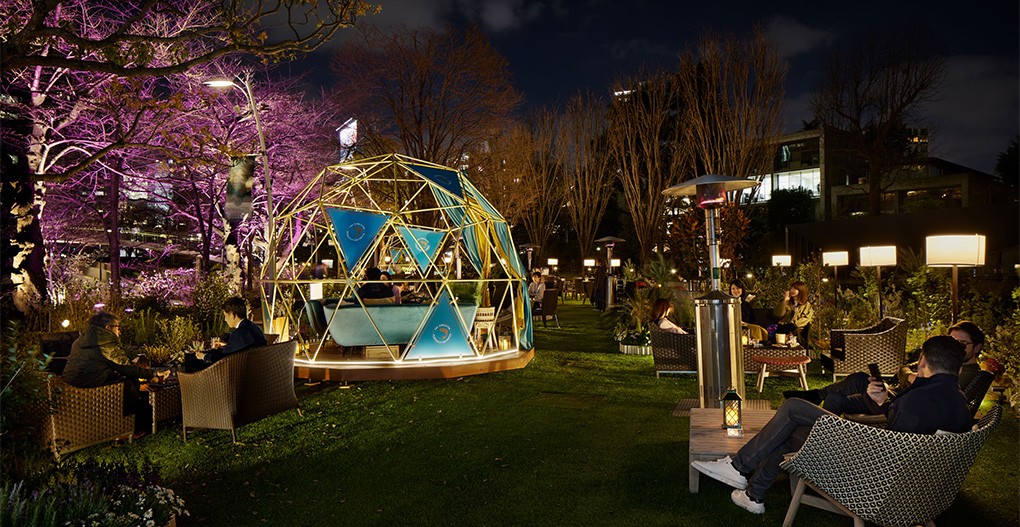 Savor the splendor of spring from a special dome-shaped seat
We have special seas set among flowers and plants.Enjoy a special and memorable time while relaxing and admiring the cherry blossoms, flowers and greenery.
Reservation Period

March 15 Wed - April 16 Sun

*On-site same-day reservations only
Hours

12:00~13:30
14:00~15:30
16:00~17:30
18:00~19:30

*90 minutes per time

*Limited to 2 group each time
Fees

¥7,000 per seating place

*Includes Lounge Set
Number of people

Up to 4 people per seat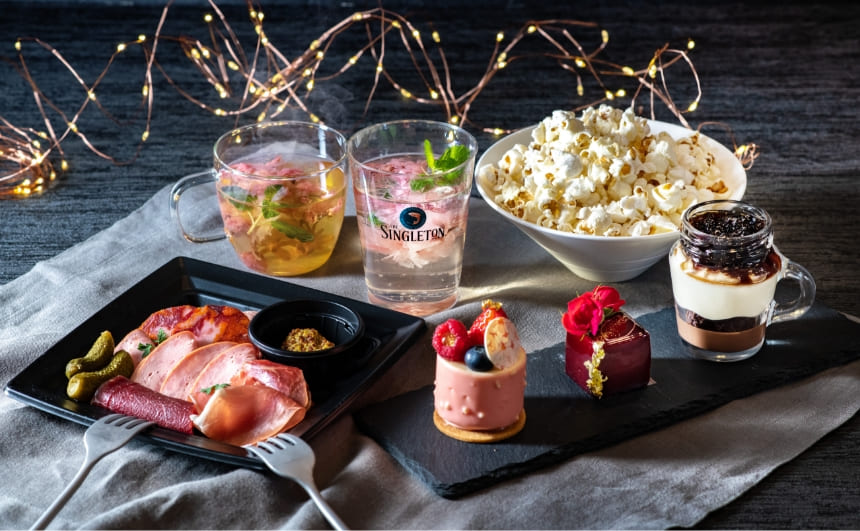 Lounge Set
¥7,000
Treat yourself to a limited-edition lounge set of popular snacks and desserts. Voluminous enough for a group of two or three to share, it's also lovely to pair it with an original cocktail.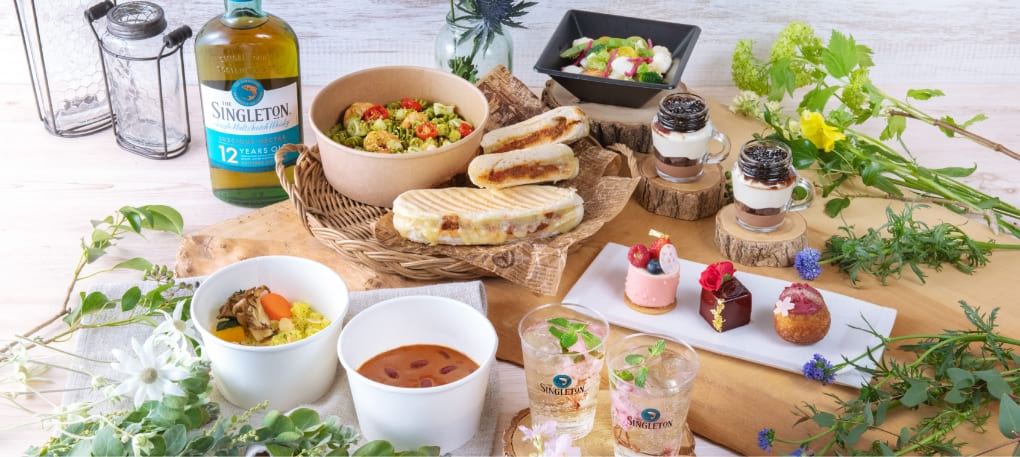 SPECIAL MENU
Special food and drinks for a gorgeous spring timeout
An original menu by The Ritz-Carlton, Tokyo, only available for your delectation here. Welcome the spring with all five senses in the company of special cocktails and sweets whose very looks are enough to make you feel all vernal inside.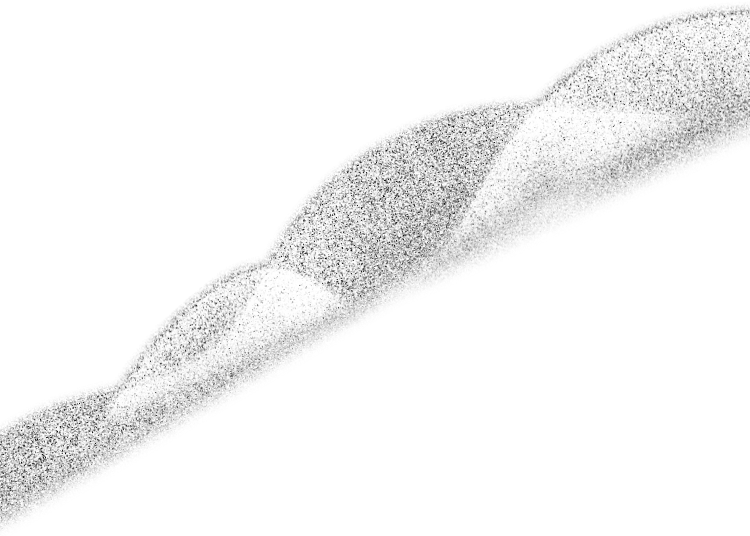 Blossom Highball
Blossom Hot Toddy

¥1,000 each

With The Singleton as their base, the richly aromatic original cocktails herald the spring with an aptly refreshing flavor of cherry blossoms and mint. The refreshing "Blossom Highball" and warming "Blossom Hot Toddy" both offer flavors that delightfully evolve as their syrup-soaked cherry blossoms unravel over time.

The Singleton of Dufftown Highball

¥850

A highball that offers the simple bliss of The Singleton's characteristic nutty bouquet and the flavor of aromatic fruits.

Red Fruit and Peach Cocktail Fromage

¥800

Red Wine and Fig Mousse Chocolate

¥750

~Framboise Donuts~
Spring Cream Soft Acidity and Cherry Blossom Scent

¥650

Red Fruit and Peach Cocktail Fromage
A thick fromage mousse lying on a crispy sucre. Coated with crushed almonds and cherry blossom-colored chocolate, a topping of fresh fruit adorns a peach jelly fragrant with the scent of cherry blossoms.

Red Wine and Fig Mousse Chocolate
A sweet for grown-ups that combines figs and a chocolate mousse made with a hotel-original blended tea, all topped with a red wine sauce. It also goes amazingly well with The Singleton.

Note: Contains alcohol.


~Framboise Donuts~
Spring Cream Soft Acidity and Cherry Blossom Scent
Coated with Framboise chocolate, these donuts also have a subtly acidic accent, courtesy of a powder of salted cherry blossoms. Their insides are packed with Framboise jam and Framboise custard cream redolent of cherry blossoms.

~The Singleton of Dufftown 12years old Whisky Verrine Tiramisu~
Mascarpone Cream Coffee Jelly
Crumble Chocolate

¥1,200

With a faint astringency of crushed bitter chocolate and a smooth ganache as its base elements, this special tiramisu has layers of coffee jelly, mascarpone, and dough soaked in The Singleton.

Note: Contains alcohol.

Seafood and Basil Pistou Fusilli

¥1,500

Meat Ragu, Emmental Cheese Panini

¥1,200

Seafood and Basil Pistou Fusilli
We take a special basil sauce with a refreshing aroma, and add almonds and cheese to make the flavor even deeper.

Meat Ragu, Emmental Cheese Panini
Recommended by the chef, this panini is a hearty, filling sandwich of a juicy meat ragout and an Emmental cheese that goes with it wonderfully.

Butter Chicken and Kidney Bean Curry with Turmeric Rice

¥1,800

This rich butter chicken curry contains kidney beans, and has some spicy notes in its mild flavor.
Notes: All prices include tax.
The menu is subject to change.
Operated by

The Ritz-Carlton, Tokyo
The Ritz-Carlton, Tokyo is a renowned five-star hotel in Tokyo located on the upper floors of Tokyo Midtown. Combining sophisticated luxury with a Japanese sense of beauty, the hotel offers the warmest hospitality.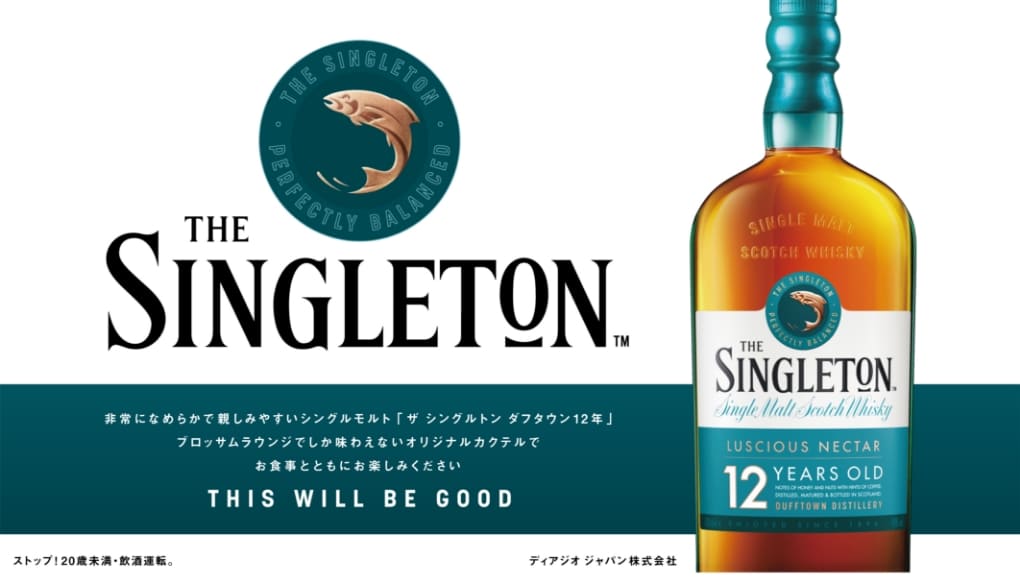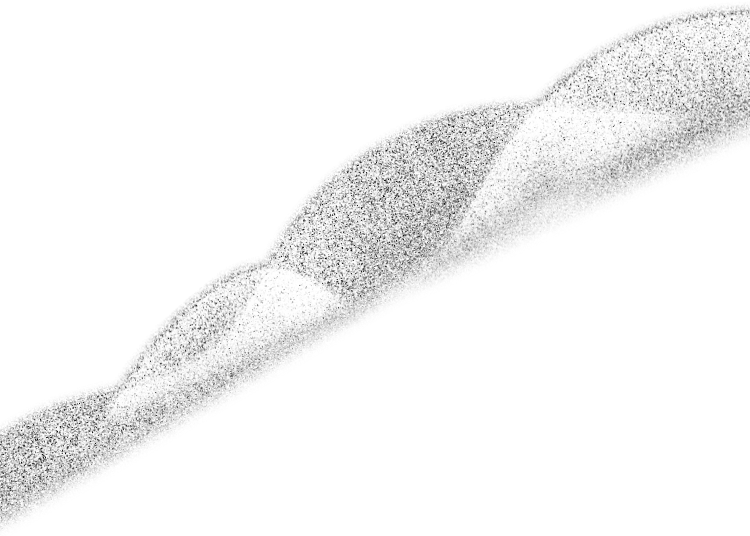 Celebrate Spring With Cherry Blossom Ikebana Created by a Notable Artist.
Spring Flower Display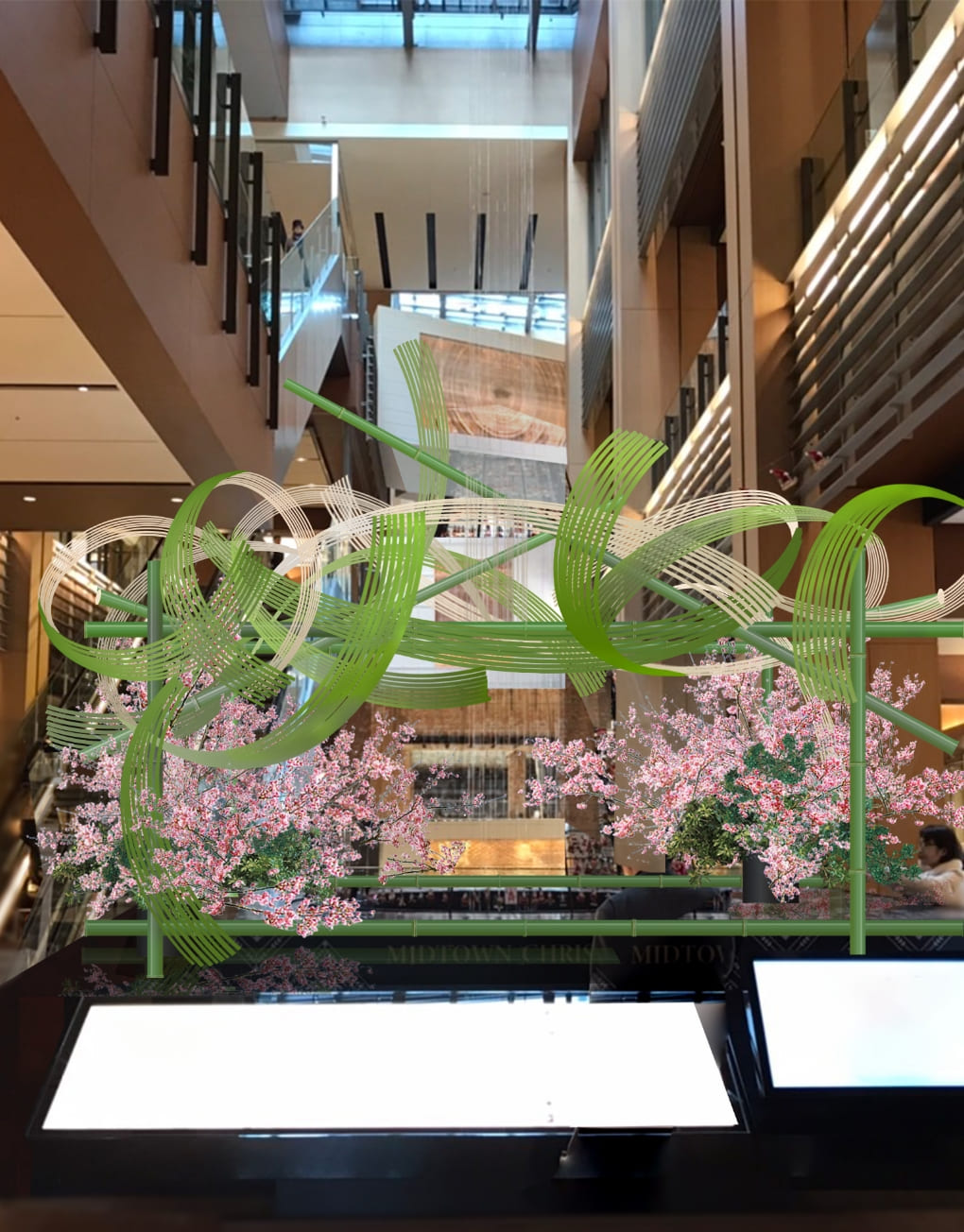 Dates

March 15 Wed - April 16 Sun
Hours

9:30 - 24:00
Venue

Tree Shower on Galleria 1F / In front of BonpointAREA MAP
Organized by

Tokyo Midtown
Special collaboration with

Flower Art Award Executive Committee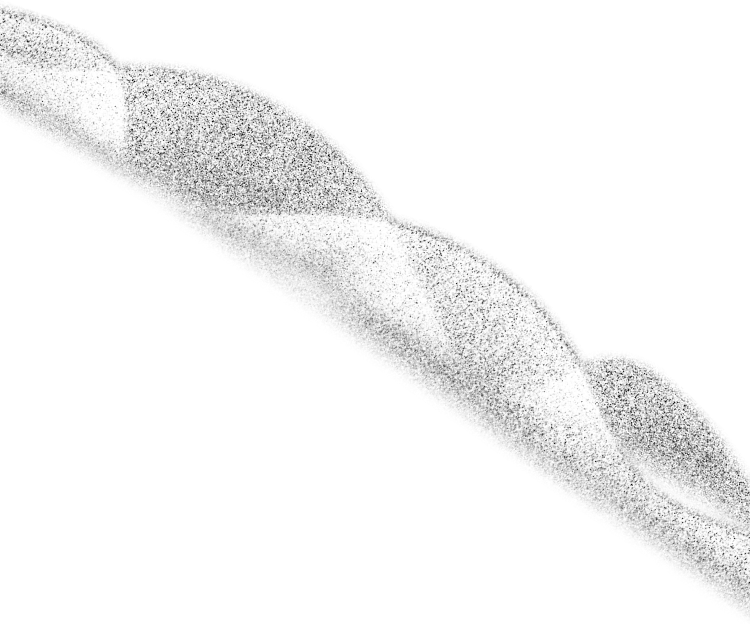 A powerful message within rows of flowers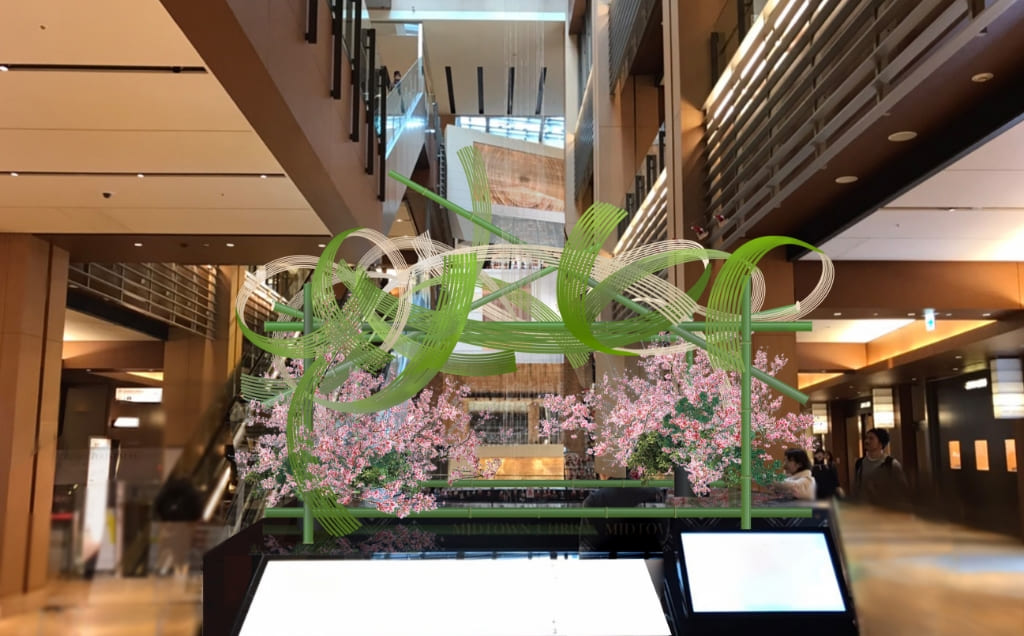 Ring
Tree Shower on Galleria 1F
Connecting with people and nature. This work of art represents the compassion and kindness that went into it through rows of flowers. It encourages the many people who are facing a chaotic future. Title: "Flower to Flower"
Artist

Takayuki Fukazawa

Takayuki Fukazawa

Fukazawa came to ikebana through the apparel industry. Significantly influenced by Asian and African cultures, his style is distinctive for using all kinds of natural materials, not limited to flowers but also including water, stones and soil, etc. He also currently serves as the leader of ikebana perfomance unit "Za Sogetsu".

In 2007 Fukazawa won the Flower Mode Award (now the Flower Art Award) Grand Prix. That same year, he also represented Japan the "CONCOURS INTERNATIONAL D'ART FLORAL DE DOUE EN ANJOU" in France. He was awarded the New Artist Prize at the 94th Sogetsu Exhibition and the Award for Outstanding Artwork, the Hanasanka, at the 100th Sogetsu Exhibition.
A humorous expression of the spirit of celebrating the coming of spring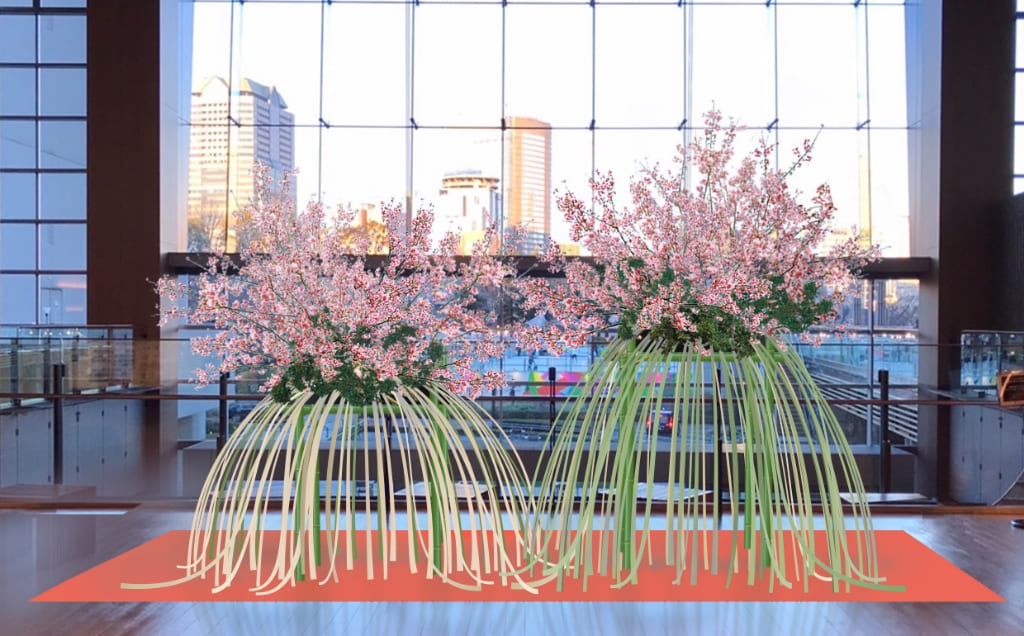 SAKURAHITO
Galleria 1F In front of Bonpoint
This work of art was made to make everyone who shares the love of fascinating cherry blossoms feel gorgeous and smile. Title: "Sakurahito"
Artist

Naoki Mitarai

Naoki Mitarai

He joined Atelier Production Department, Sogetsu Foundation.
He worked as a production assistant of ikebana (flower arrangement) all over the world and has designed and decorated many hotels, offices, TV programs, etc.
He is also active as a member of the ikebana performance group "Za Sogetsu".

Winner of the Sogetsu New Face Award in 2022
Passing Through the Tunnel of Cherry Blossoms and Thinking About the Changing Seasons
Spring
Promenade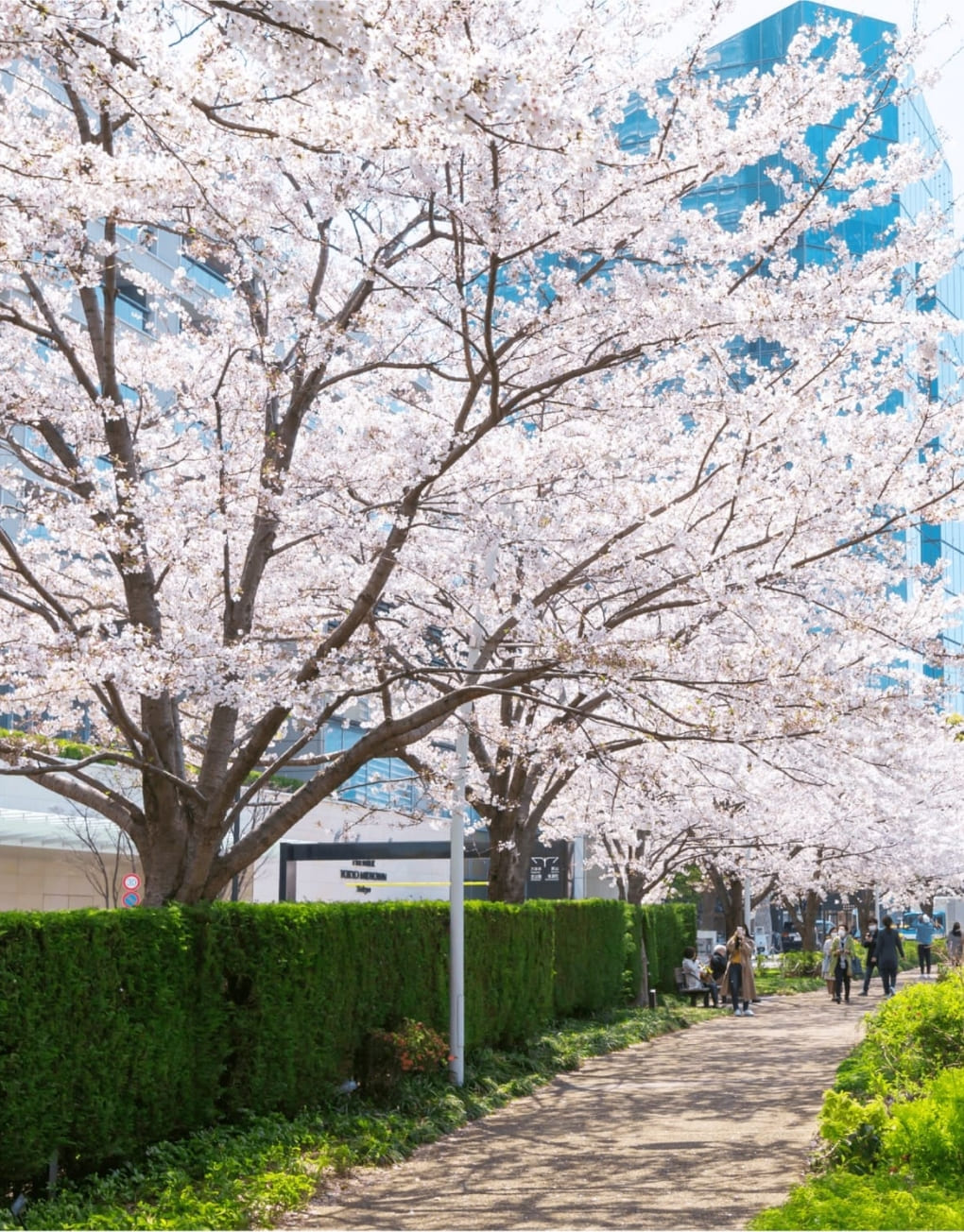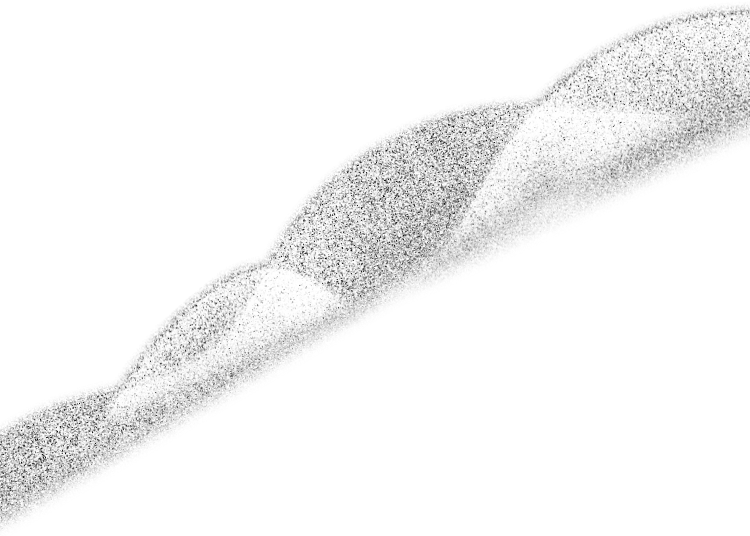 Dates

March 15 Wed - April 16 Sun
Venue

Midtown Garden along Sakura Street / in front of Garden TerraceAREA MAP
Organized by

Tokyo Midtown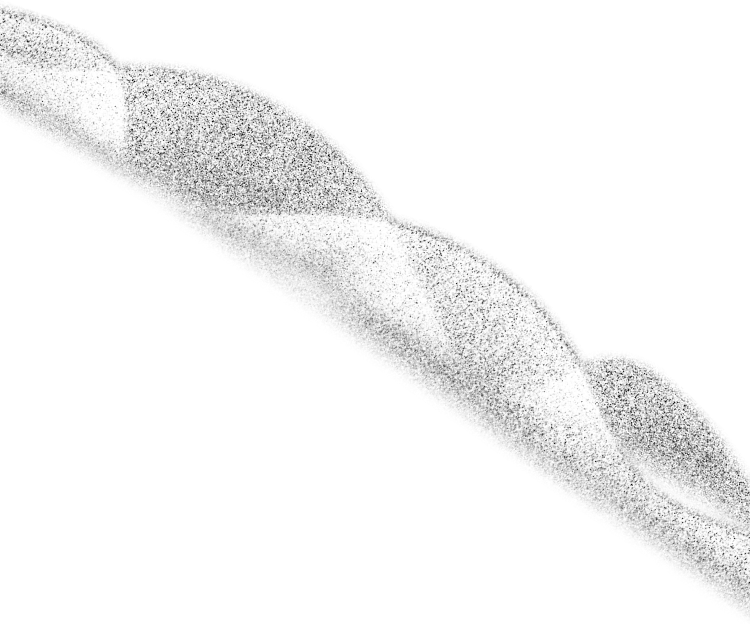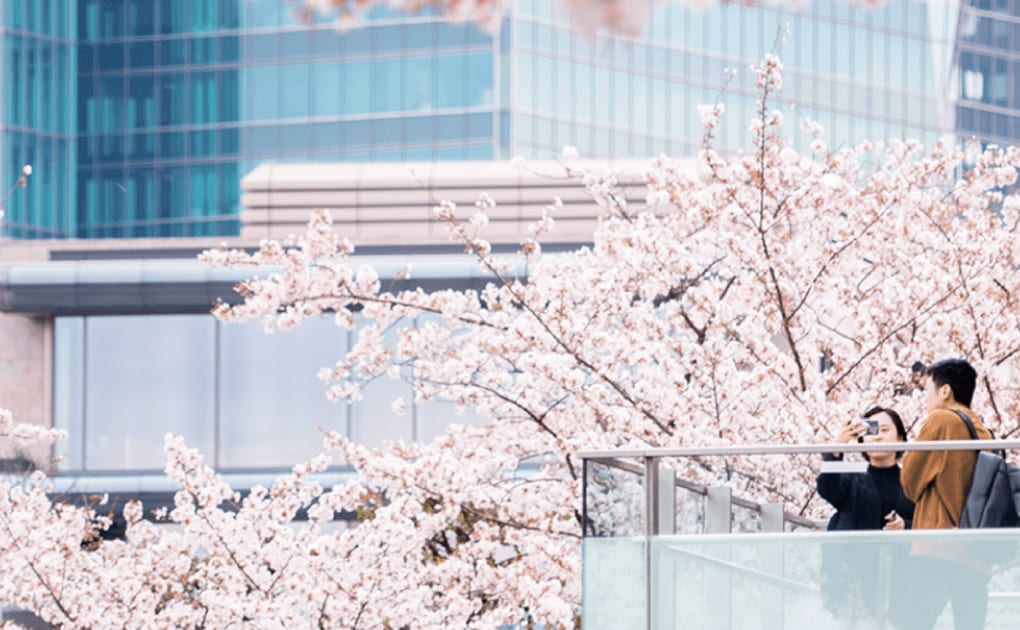 Approximately 140 cherry trees, beautifully illuminated at night
In the Midtown Garden, you'll see cherry blossom branches reaching for the blue sky looking up and delightful seasonal flowers looking down at your feet. Enjoy a walk unique to this season as you feel the signs of spring. The rows of cherry trees can be seen from some of the restaurants in the hotel, and at night they are lit up, creating a different sense of beauty from that of the daytime.
SAKURA MAP
Seven varieties of cherry trees, including Someiyoshino, mountain cherry, weeping cherry, and others, will all be there to see. Please also visit the adjacent Hinokicho Park in Minato Ward.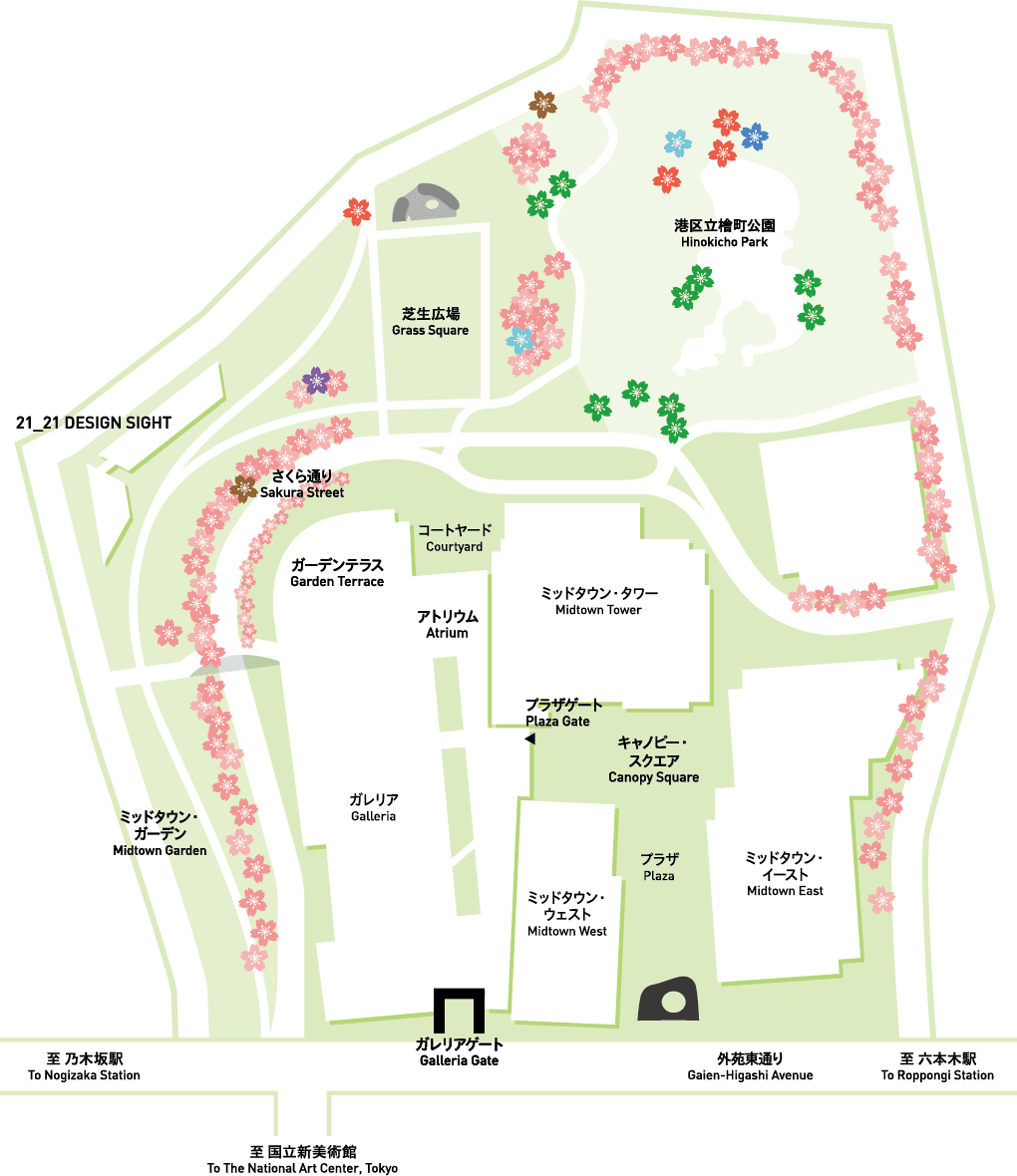 Metro Avenue has been turned into a museum
Street Museum 2023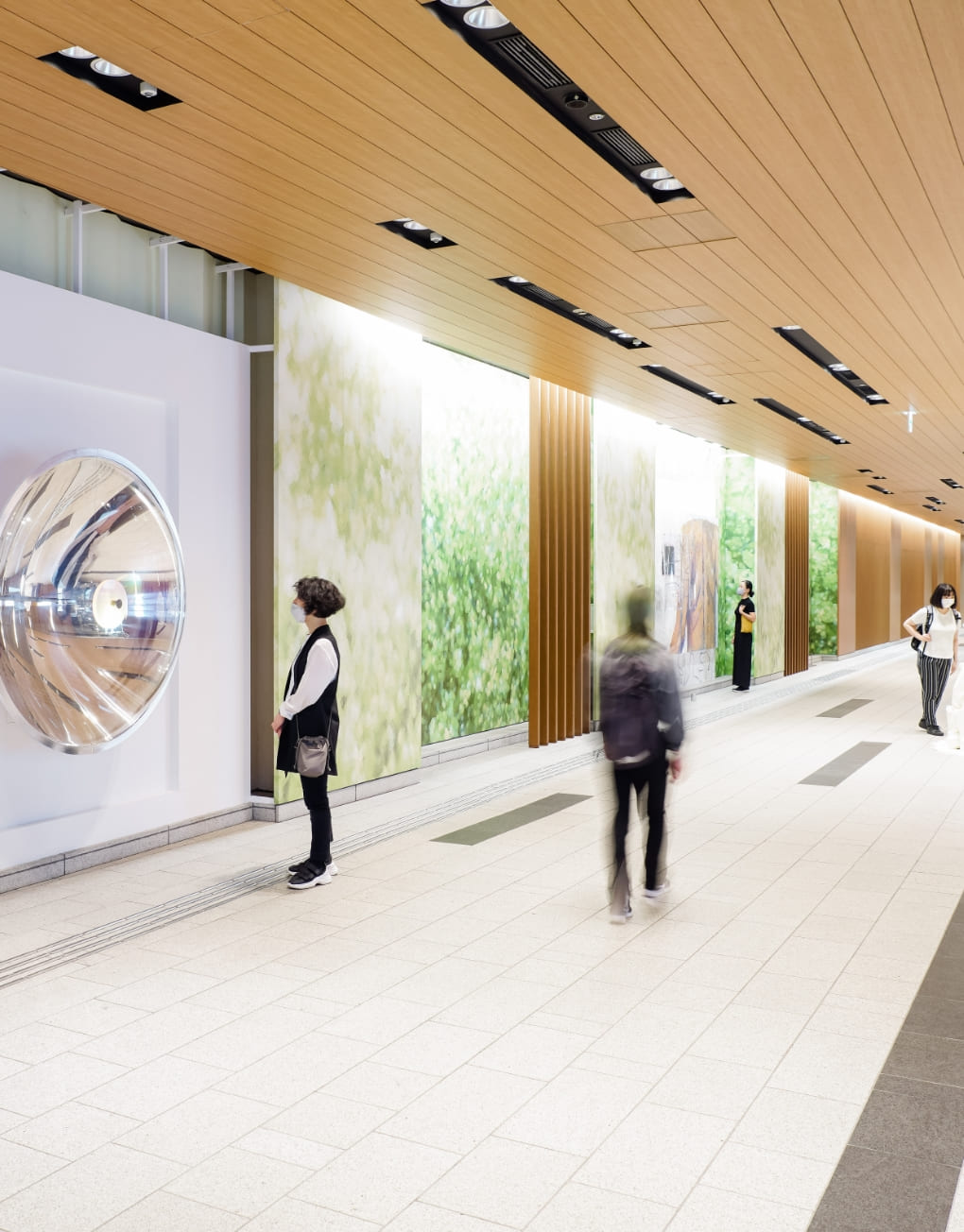 Six artists who won the "TOKYO MIDTOWN AWARD," a competition by Tokyo Midtown to discover and support young artists, will present their new works of art. Why not find an artist or works of art you are interested in and support them? Talk events and guided tours will be held during the exhibition. For more information, please visit the official website.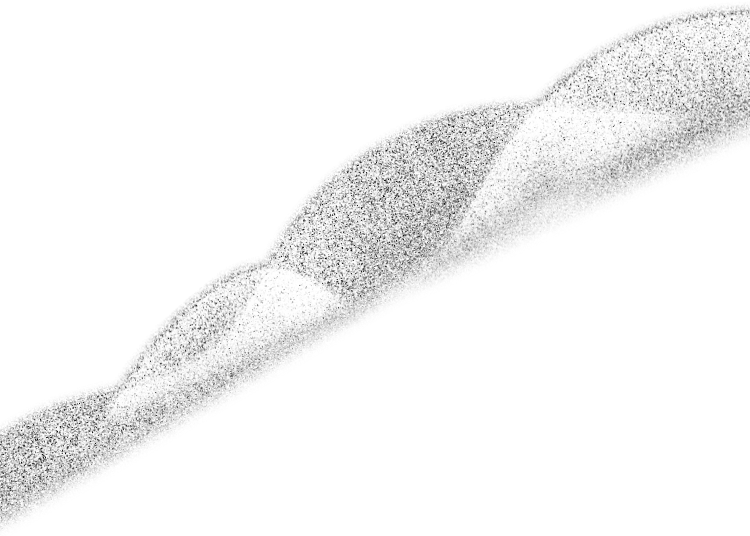 Dates

March 15 Wed - May 28 Sun
Hours

6:30 - 0:30
Venue

Plaza B1 Metro AvenueAREA MAP
Organized by

Tokyo Midtown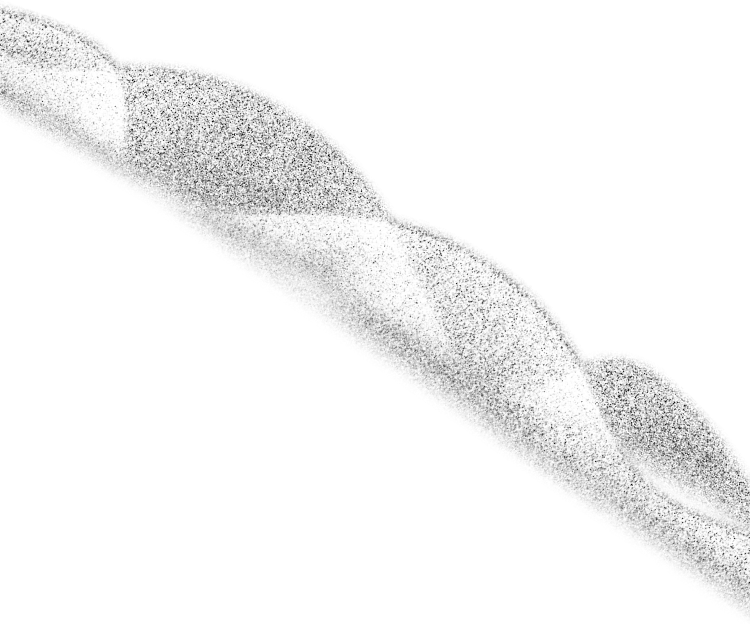 Artists

studio SHOKO NARITA

Yuki Narita(Right)
Shoko Hirasawa(Left)

Artist, Designer

Toshiki Hirano

Architectural Designer, Researcher, Educator
Witness the contemporary circus resonating with art and architecture!
ROPPONGI
STREET THEATER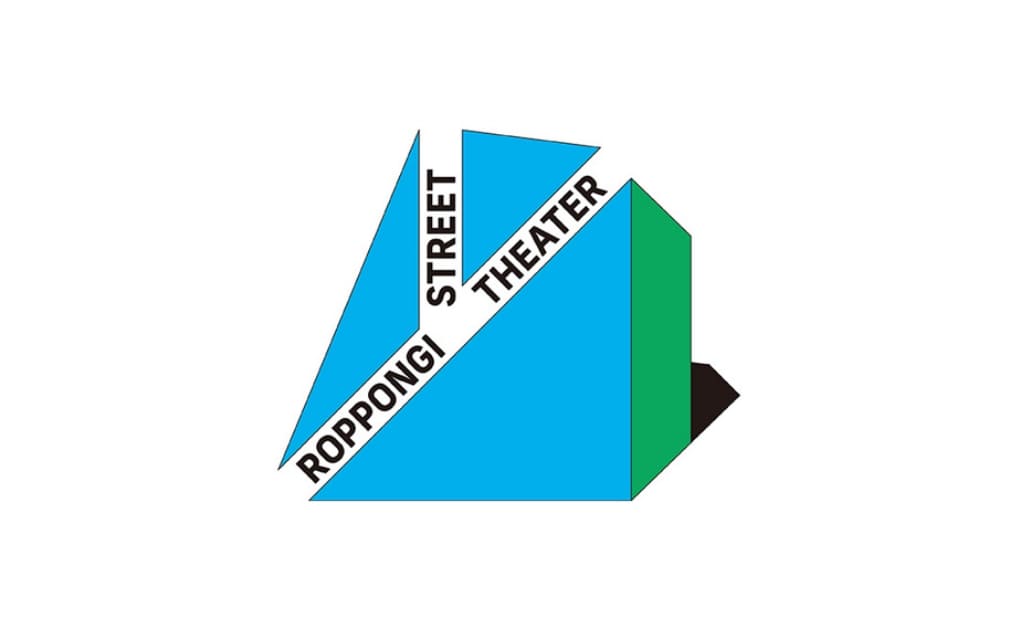 A performing arts project that takes place in the public art and architecture of Tokyo Midtown. Performers from the Setouchi Circus Factory, a contemporary circus, will perform acrobatic acts at Canopy Square, the symbolic architectural structure of the Midtown, along with Kan Yaduda's sculptures "Ishinki (Mindful Heart)" and "Myomu (Key to a Dream)".
Date

March 25 Sat
Hours

13:00 / 19:00 each time 40 minutes

* The performance at 19:00 is a night show, so the performance will be different.
Venue

Plaza B1 "Ishinki (Mindful Heart)"/ Plaza 1F "Myomu (Key to a Dream)" / "Canopy Square"


* The performance will start at Ishinki (Mindful Heart).


AREA MAP

* In case of rain or storm, there will be no performance at "Myomu (Key to a Dream)" on the 1st floor of the Plaza.
Organized by

Tokyo Midtown × Roppongi Future Talks
Art, Architecture
This sculpture is made of 18.5 tons of marble from Pietrasanta, Italy, which has been created over billions of years. As you sink into the hole carved in the stone, you feel as if you have become a part of the earth, and the ancient, silent voice seems to emanate from the stone. The artist's wish is that the viewer will feel a sense of relief as if he or she is inside the earth in the hole carved in the stone.

Key to a Dream

Kan Yasuda

This bronze sculpture welcomes many people at the plaza, the entrance to Tokyo Midtown. The bronze surface is baked to create a black color. It is a work of art that allows people to sit in the open circle in the center, or look up at the urban landscape from there, and relax. Reflecting the ever-changing light and shadow of the sun, it encompasses people's thoughts and wishes for each and every day.

Canopy Square

Buro Happold

A large roof supported by pillars in the image of a forest. Standing 25 meters above the ground, it is one of the symbols of the city, About 1,800 pieces of glass are used, and each piece is made with a different shape. It was designed by Buro Happold, an architectural firm that also designed the Great Court of the British Museum.
Performer
Setouchi Circus Factory

In 2011, Michiko Tanaka, the representative of the company, moved from Hokkaido to Kagawa Prefecture. In order to create a new performing art form in Japan, she launched Setouchi Circus Factory, a contemporary circus. Japan's first contemporary circus festival was held in Takamatsu City and Kotohira Town for five years, from 2015 to 2019. In 2017, she was the first person in Asia to be accredited as a full member of the Circostrada European Network (based in Paris, France), of which 40 countries around the world are part of, and in 2018 she launched the Circus Asia Network (CAN) in seven Asian countries, of which she has been a core member. As a pioneer of contemporary circus in Japan, she continues to create works of art, give performances, and conduct educational programs both in Japan and overseas from her base in Kagawa.
AREA MAP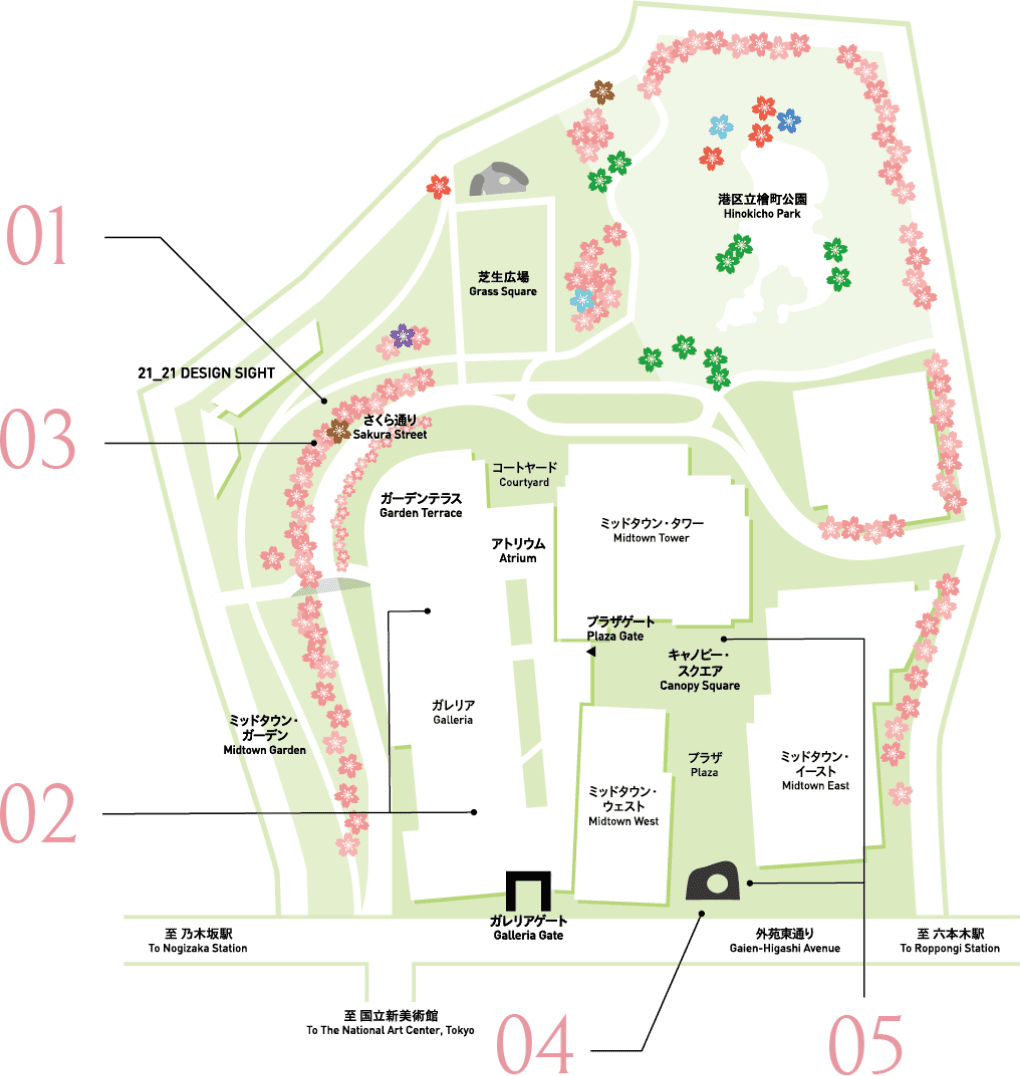 ACCESS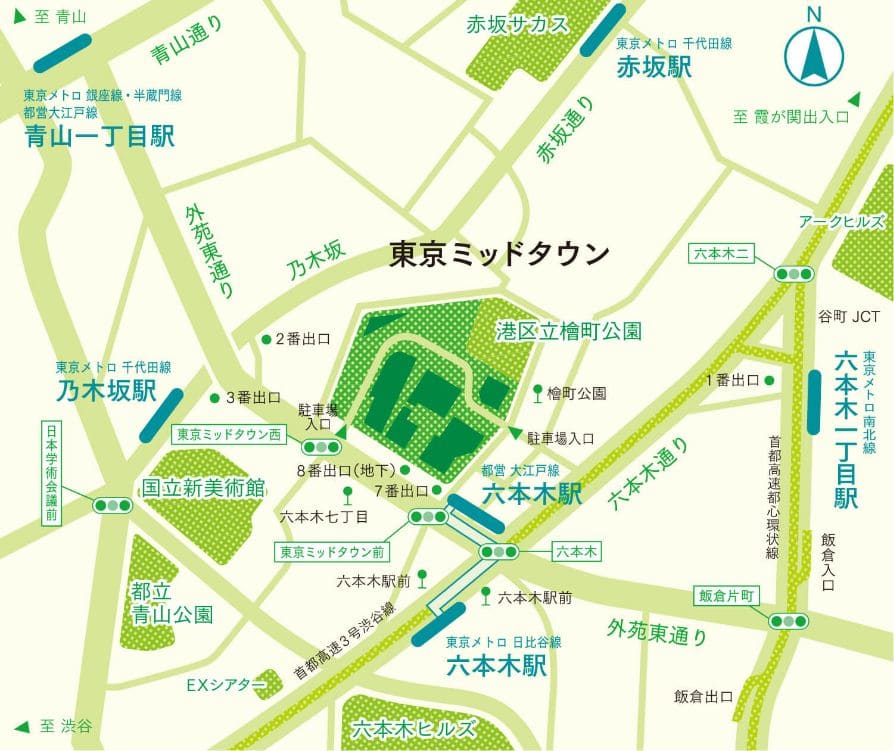 Direct link via underground passageway from Roppongi Station / 3 minutes walk from Nogizaka Station
GOOGLE MAP

ご覧いただいているページの
イベントは終了しております。